Following the significant increase in new COVID-19 cases in January 2021, the CDC issued updated guidance on the need to urgently increase vaccination coverage and follow appropriate guidelines due to the emergence of new COVID-19 variants.
The delta variant, which first appeared in India, infiltrated various countries and initially led to a huge second wave in the country in which it originated, and became the dominant variant in several parts of the world, and data appeared that claimed that this variant is more contagious and may lead to increased susceptibility to Transmission, compared to other strains of corona.
According to a website report, thehealthsite", the delta variant is currently the dominant variant in the United States, while scientists have already warned that viruses like corona tend to mutate, but its mutation rate has worried everyone in the world, and Japan recently confirmed the discovery of a new mutation of the delta strain in a person infected with the virus.

Corona and Japan variant
A new type of delta variant was discovered in Japan
Local media reported that a new mutation of the delta corona strain was discovered by a group of Japanese experts for the first time in Japan. The mutation was discovered after a patient with the delta version visited earlier this month at Tokyo Medical and Dental University Hospital.
According to the study team led by Assistant Professor Hiroaki Takeuchi of Tokyo Medical and Dental University Hospital, the mutation was discovered. N501S Through genetic analysis, according to the researchers, only 8 cases of the mutation have been documented outside Japan so far.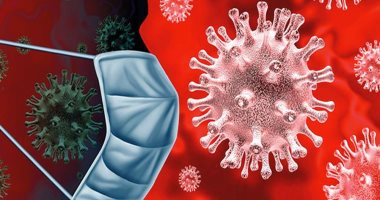 Further research is required to confirm its portability
According to reports, when a patient becomes infected with a coronavirus variant with a mutation N501Y (characteristic of the "British" breed), are more likely to develop secondary infections, develop severe symptoms and may cause death, and according to the researchers, patients with a delta variant may have N501S Similar results to those with N501Y.
The delta variance mutation is similar to the alpha variant, which was first discovered in the United Kingdom, and the team said that its effect on the transmissibility of the virus is not yet clear, and the researchers plan to study further, therefore, more research is needed to find out how effective the new mutation is compared to the type the original.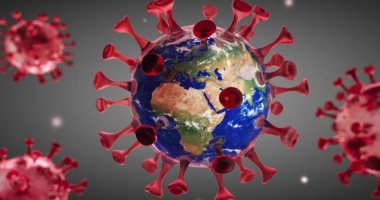 Alternate delta is growing dominant in Japan
The World Health Organization has classified delta as one of 4 variants of concern that has rapidly overtaken other strains in some parts of Japan, accounting for an estimated 5% of all cases, and according to reports, the first delta infection was detected in Japan on April 20.
Meanwhile, it was reported that the delta variant became prominent in the country, and according to the reports, 1,046 new cases of the delta variant were discovered in 17,701 corona cases selected for variant examination in the third week of August.