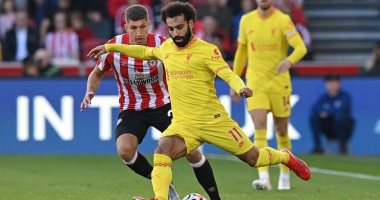 The inclusion of South American countries in Britain's red list has caused some clubs to refuse their players to join their teams, while other clubs that agreed to have their players join their teams lost their efforts for two weeks, due to the fact that these players had to reside in another country to avoid being subjected to quarantine. Mandatory 10-day stay in a British hotel if they return directly to the country.
However, Aston Villa technical director, Dean Smith, revealed today, Friday, that the Premier League and the British government are working to lift these restrictions.
"As far as I know, at the moment, the authorities and the government are working together to come up with an agreement whereby players can join their national teams and participate, and when they come back here they can participate without problems," Smith said.
"Obviously the most important thing is everyone's safety because what we don't want is the further spread of the virus, so I hope an agreement will be reached," he added.
It is noteworthy that the decision of many clubs to refuse to give up their players did not satisfy the international football federations, which threatened to file complaints with the European Football Association (UEFA) and punish the players by depriving them of participating with their teams for several days, but this matter was excluded at the last moments.