The US Geological Survey reported, Monday, citing the Hawaii Volcano Observatory, that Kilauea volcano erupted on the large island of Hawaii, and video footage showed smoke and fire erupting from the crater, where fumes of black smoke were seen rising from the crater, colored in shades of orange, according to What was reported by Sputnik.
Sunday night earthquake rocks Hawaii Island, and Halemaʻumaʻu Crater within Kīlauea Caldera suddenly erupts. 2020 isn't going to go quietly. Livestream: https://t.co/mh0zLtSFRH #hiquake #earthquake #kilauea #volcano #hawaii pic.twitter.com/nR8fThBYJJ

– Ryan Kawailani Ozawa (@hawaii) December 21, 2020
Active Kilauea volcano experienced a series of explosive eruptions in 2018 but remained "silent" since then until earlier this month, when it began to show signs of activity, the Hawaiian Volcano Observatory detected a flare inside the crater at around 9:30 pm on Sunday.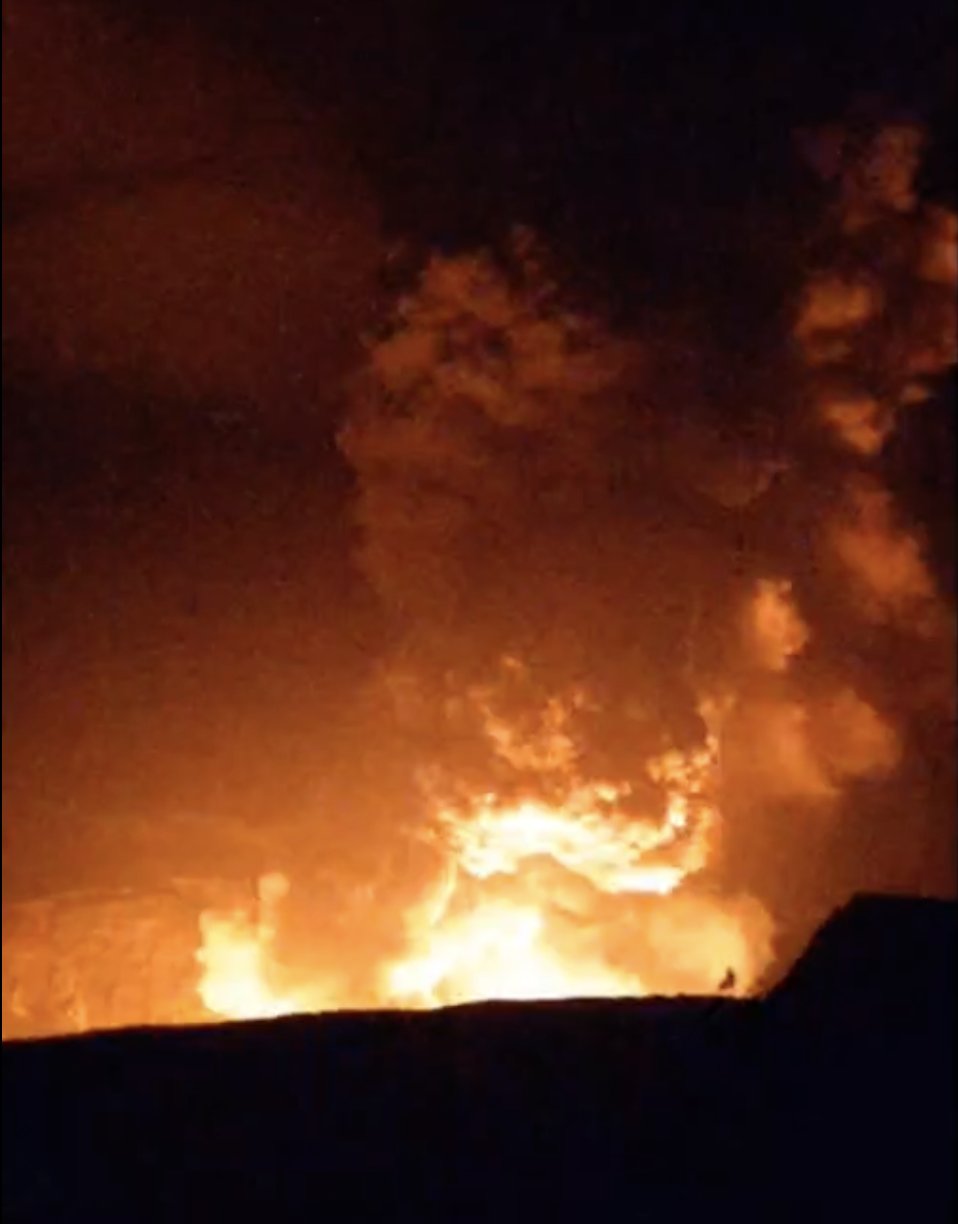 Volcano eruption scene
The situation escalated rapidly and the eruption was assigned the red color code, which is the highest possible advisory level for aviation, while the alert level was changed to "Warning." A volcanic eruption occurred at Kilauea volcano on the Big Island of Hawaii in 2018, which is one of five volcanoes on the island of Hawaii. It is one of the most active volcanoes in the world, according to the European Space Agency.
Days ago, video footage of the eruption of Mount Etna, southeast of the Italian island of Sicily, had shown video footage of the eruption as an amazing night display of volcanic lava that reached a height of 100 meters, despite the danger of ash emission and dark smoke clouds in the air and its impact on flights However, Catania airport near the volcano site continued to operate normally, according to Sputnik.
Before that, Etna volcano resumed its activity on the Italian island of Sicily with a moderate release of ash clouds, and the National Institute of Geophysics and Volcanology reported that the black clouds resulting from this activity were scattered by the wind towards the south and southeast, and the renewed activity of the volcano did not affect the navigation movement at Catania International Airport.