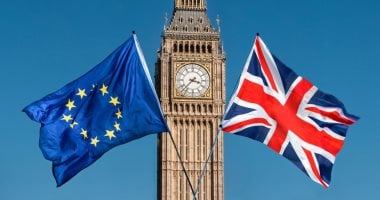 The European Union called on its citizens not to travel to Britain except for necessity, due to the outbreak of the new Corona strain, according to Al Arabiya news channel.
For his part, Igor Shaheen, CEO of the German company Biontech confirmed that the Corona vaccine produced by the company in cooperation with Pfizer will likely be effective against the new strain that appeared in the United Kingdom, and laboratory tests have already been conducted to perform the vaccine against 20 mutated copies of Corona, according to For a Bloomberg report.
Shaheen explained that the same tests will now be performed on the new British version, and it is supposed to take about two weeks, and most vaccines target the spike protein, which allows the virus to enter the cells..
Stressing, "This virus has multiple mutations, but as far as we know, 99% of the spike protein is mutated."
Scientists said that a new strain of the Corona virus is spreading rapidly in Britain carrying mutations that may mean that children are susceptible to infection with this strain like adults, unlike previous strains of the virus.