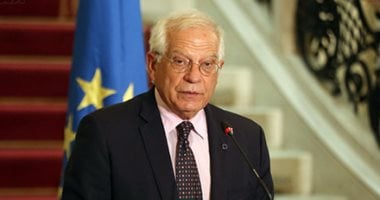 The European Union's High Commissioner for Foreign Policy, Josep Borrell, confirmed that the storming of the Capitol demonstrated the dangers threatening the values ​​of democracy, especially populist politicians and misinformation, continuing: What we saw on Wednesday was nothing but the culmination of the very worrying developments that have occurred worldwide in recent years, And it must be so
According to Russia Today, the European Union's High Commissioner for Foreign Policy said that delusions and attacks on democratic values ​​must be combated, and that division in all our societies, not only in the United States of America, must be combated. The opposition or in power, and this is what is happening increasingly.
The European Union High Commissioner for Foreign Policy pointed out the need to confront all attempts to violate the independence of democratic institutions and demagoguery of populist leaders, mislead information and spread false news, explaining that everyone must realize that if we accept setbacks after setbacks, even if they seem minor, democracy, its values ​​and institutions can To eventually fade away and irreversibly.