The Portuguese authorities evacuated residents from the island of Madeira after it was exposed to a wave of floods that caused landslides and rockslides. Christmas Day.
So far, the floods on the island of Madeira in Portugal have led to at least one house collapsing and several cars washed away. There are no reports of dead or missing so far.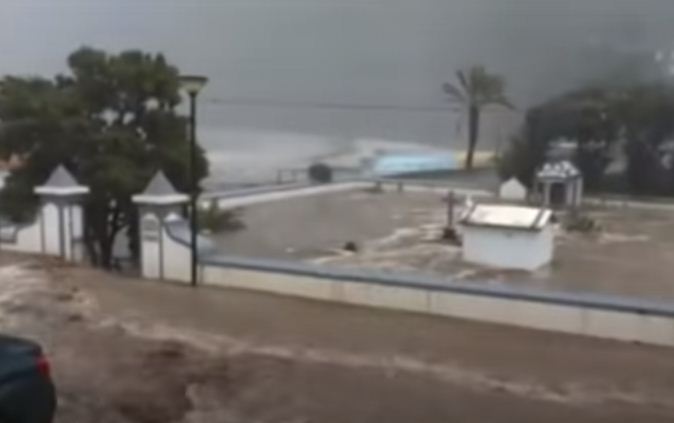 The floods flood the streets
Sinking cars in Portugal
Earlier this month, Venice, known as the City of Lovers in Italy, was hit by floods caused by torrential rains over the past days, which led to the city being submerged in water and the failure of the flood barrier system to deal with the torrential water.
And video clips broadcast by the "Russia Today" news network showed water flooding the famous St. Mark's Square in the city, where the square turned into a pool like a swimming pool due to the harsh weather conditions.
In the heart of Asia, floods caused by the continuous heavy rains inundated large parts of the eastern coasts of the Malaysian Peninsula. Including the states of Terengganu, Kalantan and Phang, which caused the displacement of more than 9 thousand people.
The Malaysian National News Agency "Bernama" reported that in the state of Terengganu, the number of displaced people increased to 7,780 people from 1,822 families, compared to 7,403 people from 1,786 families.
The head of the General Secretariat of the Regional Disaster Management Committee, Lieutenant Colonel Chick Adam Abdel Rahman confirmed that the rise was not very worrisome because the evacuation process was due to a temporary rise in the water level, and indicated that in Kelantan State, the number of displaced persons in three temporary shelters increased to 1,382 people, while it was recorded. Phang State Displacement of 38 people from 6 families.