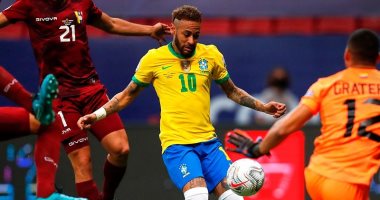 The Brazilian team will host its Peruvian counterpart, today, Thursday, in Recife, in the framework of the South American qualifiers for the World Cup Qatar 2022, and the Canary team will rely on Neymar and Gabigol in the attack, according to technical director Adenor Leonardo Bacchi "Tite".
The Brazilian coach briefly explained in a press conference that the lineup for the Argentina match is the same as the lineup for the Peru match.
The coach, who led the last training before the match, will push the same squad that started the El Clasico match against Argentina last Sunday, which was suspended after four guest players violated the health protocol established by the authorities to enter Brazil as a form of prevention against Corona.
Tite will rely on Neymar and Gabriel Barbosa Gabigol in the front line, and will be supported by Lucas Paqueta, Everton Ribeiro, Gerson and Casemiro in the midfield.
Defenders Danilo, Eder Militao, Lucas Verissimo and Alex Sandro will have to block the path to goalkeeper Weaverton's goal.
Regarding the Peruvian national team, which will miss the services of striker Paulo Guerrero due to the suspension, Tite confirmed that he is a well-known competitor.
Brazil leads the qualifiers with a full mark, with 21 points from seven victories in seven matches, and to maintain this position, Tite stressed the need to continue winning and performing well.