A group of researchers has won what is known as the "Ig Nobel" or "the ironic Nobel" for an experiment to transport a rhinoceros upside down to see whether this method would be safer when transported by air or not, according to the British newspaper, "Daily Mail".
Presents a magazineAnnals of Improbable Research Since 1991 that parody award for "weird and imaginary" discoveries, similar to the famous "Nobel" prize.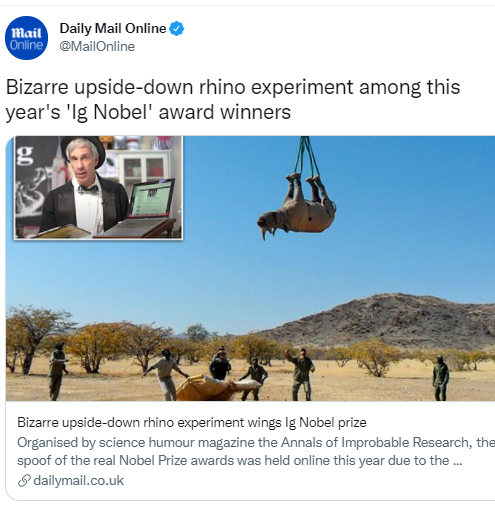 The news on the Daily Mail
During the experiment, in which researchers from Namibia, South Africa, Tanzania, Zimbabwe, Brazil, the United Kingdom and the United States of America participated, they were trying to find out whether this method was safer when transporting rhinos by air, as it is often transported by land and sometimes by air to preserve its species..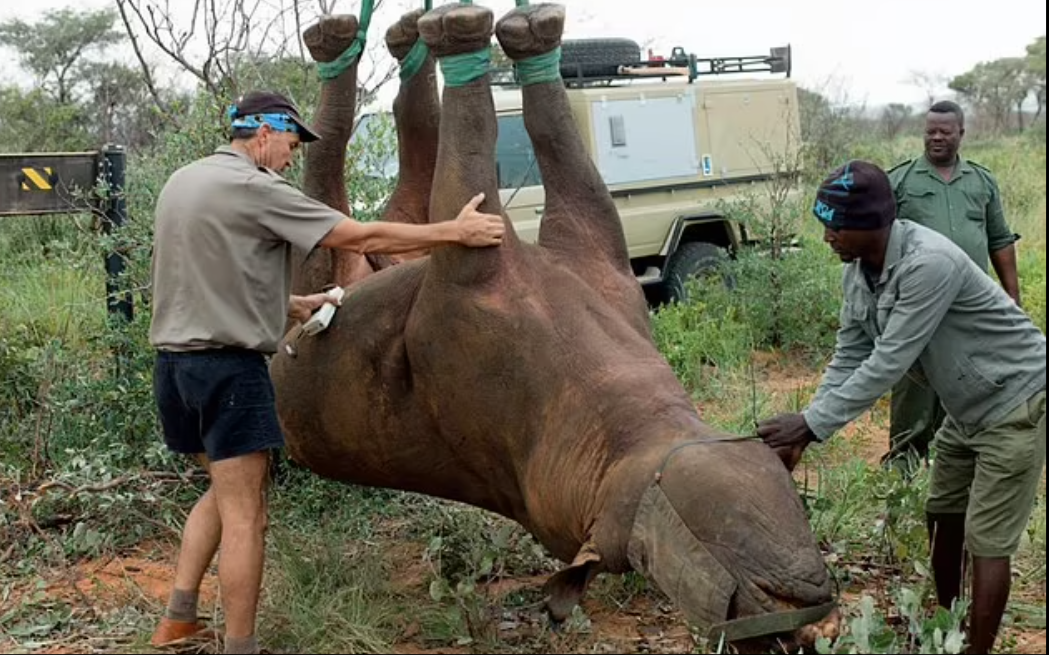 Move the rhino upside down
For nearly a decade, conservationists have used helicopters to move psychedelic rhinos across inaccessible places, either by placing them on a stretcher attached to an aircraft or suspending them upside down by their legs..
The research team anesthetized 12 rhinos in Namibia, suspended them, and then measured their vital signs, and although this experiment may seem strange, its results had important implications for the conservation efforts of these animals..
rhino transport
It is worth noting that among the scientists honored this year with the cynical award is a group of researchers who conducted a study on bacteria that live on discarded gum on sidewalks..
Last year, a satirical Ig Nobel Prize was awarded to a team of Austrian and Japanese scientists who put a crocodile in a box filled with helium, which made it make noise, and another team was honored for an experiment that found that narcissistic people can be identified by their eyebrows..