The famous Sotheby's auction house revealed its decision to sell the famous half-torn Banksy painting at auction, and there are expectations that the painting will sell for more than 5 million US dollars, according to the Russian agency, Sputnik.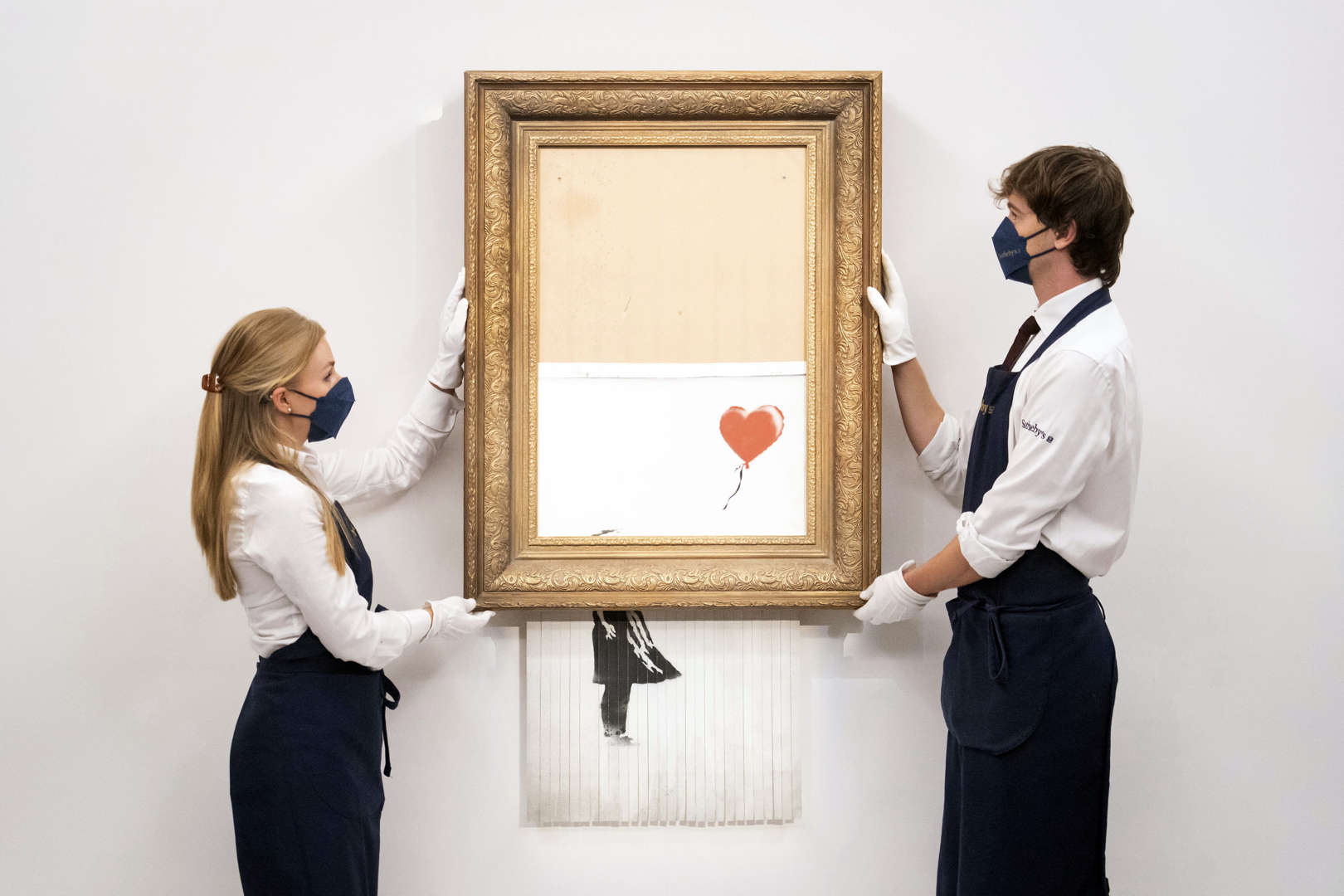 Bansky board
A Banksy painting was cut in an exciting self-portrait, after it was sold at an auction for $ 1.4 million, and due to that exciting incident, the painting was offered again and at a higher price because of the fame it had obtained.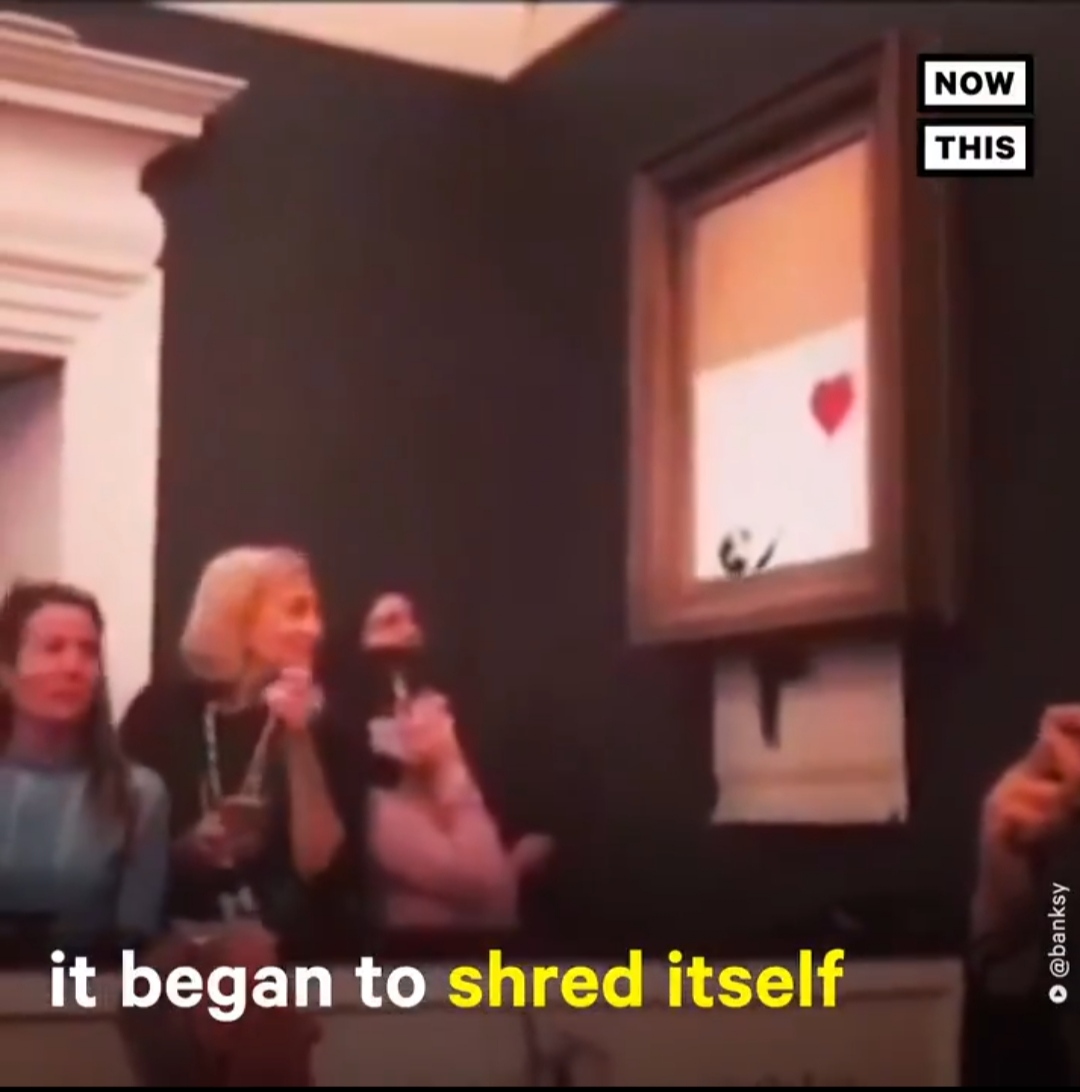 The board is subject to cutting
The Sotheby's auction house said that the painting "Love in the Trash" will be auctioned in the British capital, London, on October 14.
The painting consists of a half-torn canvas with a spray-painted image of a girl reaching for a red balloon in the shape of a heart. The work was then known as "The Girl and the Balloon." The work was sold at the auction house in October 2018, and an anonymous European buyer submitted the winning bid, but amid astonishment. Everyone the painting was torn in half inside its frame after the sale.