As soon as any girl enters the engagement stage, the journey of searching for her dream wedding dress begins, that dress that she has long been waiting for the moment to wear, and begins to search for the latest designs of wedding dresses for this year. Here are some of the highlights from the website.instyle".
wedding jumpsuit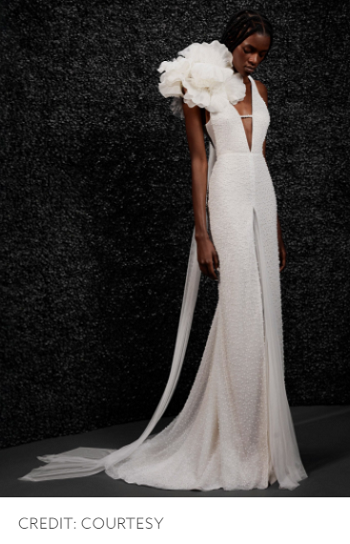 Bridal jumpsuit by Vera Wang
Vera Wang wedding dresses are popular for a reason, she is the designer who is credited with so many girls' love for her jumpsuit-based bridal look, she simply knows how to make something special, and while some may feel strange that she mixes beads and an extra-large flower in this design, However, it is unique, and many girls have accepted it.
50's wedding dresses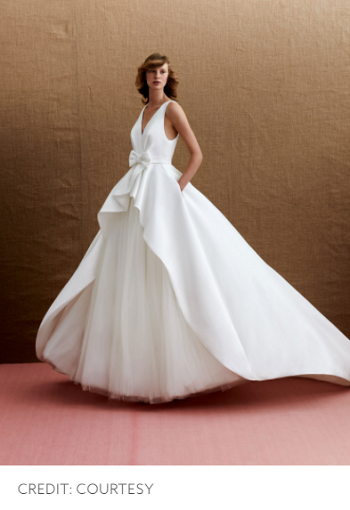 1950s wedding dresses by Viktor & Rolf
A few years ago, many pictures of wedding dresses similar to those that dominated the era of the fifties of the last century, such as this design presented by Dar Viktor & RolfThe skirt features a mix of fabrics and sees the tulle peeking out from under the top layer, while the pockets are perfect for carrying emergency lipstick.
removable sleeves
Removable sleeves by Amsale
Removable sleeves have appeared in a number of designs for fall wedding dresses 2022, they allow the bride to appear in more than one look, in addition to adding more warmth during the colder months, it is a romantic and easy way to change your look throughout the celebration, and presented by Dar Amsale.
of shoulders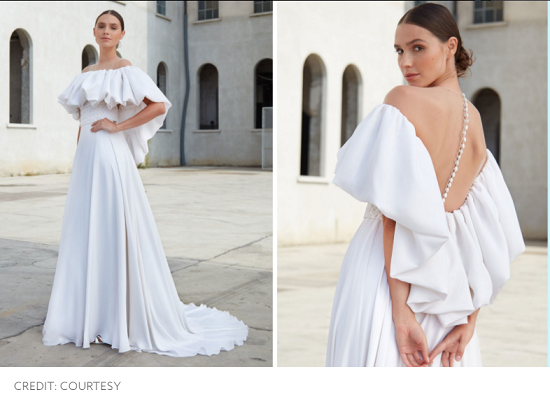 Off Shoulder by Peter Langner
Speaking of off-the-shoulder ruffles, the choice of a floor-length dress that even includes an imaginary neckline is ideal. Peter Langner With this cute button detail in the back, you can wear this white wide brimmed hat to give you a '70s feel.
simple dress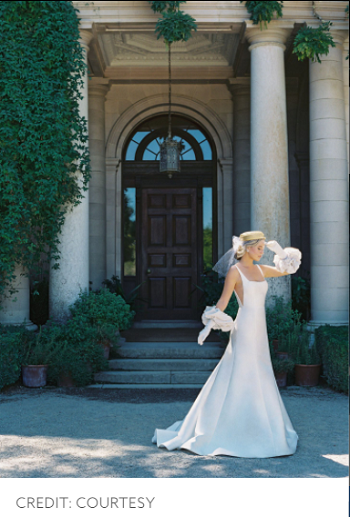 Anne Barge Simple Dress
If minimalism is your style, there's one wedding dress that many can probably agree on, this one that's been tailored to perfection. A-line rate from dar Anne BargeThe skirt's shape, square neck, and low cut fake armholes make it interesting, and since there's no frills in it, you can really enhance it with bold accessories, like a pair of gloves.