FDA Vaccine Advisers Approved"FDAto authorize the emergency use of a 6-month Pfizer booster vaccine for people 65 years of age or older and those at risk of severe COVID-19 complications six months after receiving their first dose.

According to the site "CNNThe US Food and Drug Administration's Vaccines and Biological Products Advisory Committee rejected a broader request to approve booster doses of Pfizer's vaccines for everyone 16 years of age or older six months after full vaccination.
Committee members expressed doubts about the safety of the booster in younger adults and adolescents, and complained of a lack of data on the safety and long-term efficacy of the booster.
The Food and Drug Administration has informally advised that health care workers or other people at high risk of exposure to COVID-19 be included in the use authorization for booster doses as well.
The Food and Drug Administration will now formulate its decision at Pfizer's request, subject to the committee's directions.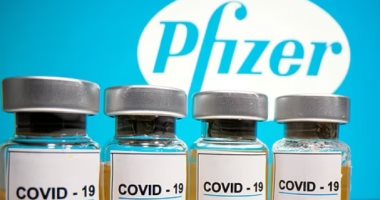 Dr. William Gruber, senior vice president of clinical research and development for vaccines at Pfizer, said several studies suggest that people's immunity can actually wane, and that giving booster doses restores that immunity – sometimes to higher levels than initially seen.
He added that the people who got the boosters showed no more side effects than were seen after the first two doses.
And while Pfizer's two-dose vaccine continues to protect well against severe infections, hospitalizations and deaths, there are hints that immunity could decrease over time, Gruber said.
Dr. Michael Corella, an infectious disease specialist at the National Center for the Advancement of Translational Science, noted that Pfizer's studies relied heavily on antibody measurements, without looking at other important aspects of the immune response.
He explained that it's not clear that everyone needs the booster doses, other than a subset of the population that will obviously be at high risk of developing serious disease."