Egyptian star Mohamed Salah set a new record after his participation in the Porto match in the European Champions League and scored two goals against the Portuguese team, yesterday, and Mohamed Salah became the second most Reds player to score goals in the Champions League historically.
And the official account of Liverpool Club on Twitter published a statistic of the three Reds star players who scored goals in the history of the Champions League, and Gerrard 30, Mohamed Salah 29, and Senegalese Sadio Mane 20 came in the list, commenting: "The most Reds players who scored goals in the League European champions historically.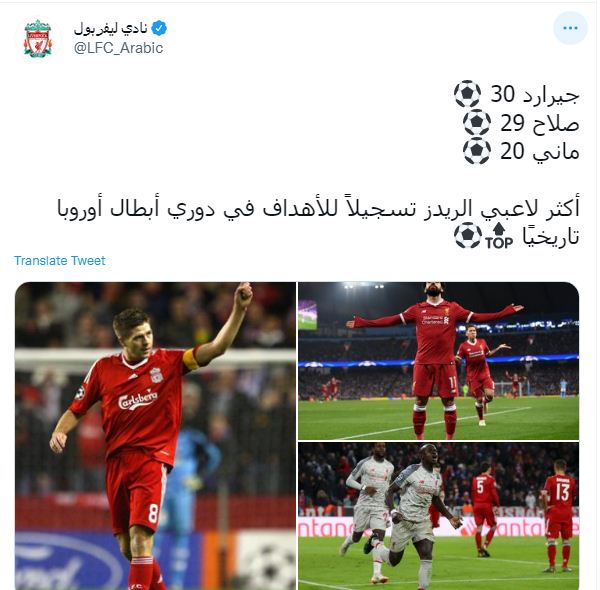 Liverpool on Twitter
The Liverpool account on Twitter also shared a picture of the Reds attacking trio, Mohamed Salah, Sadio Mane, and Roberto Firmino, and commented: "The fiery red trio."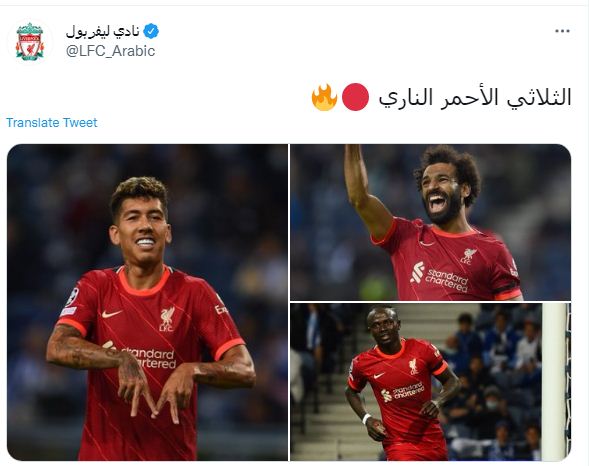 Celebrating the skill of Salah and his companions
Mohamed Salah has one goal left to equal Gerrard's number as the top scorer in Liverpool in the Champions League, and two goals for breaking the record recorded in the name of the English star.
Liverpool's winger, Mohamed Salah, starred remarkably against Porto in the match that brought them together yesterday evening, Tuesday, and ended with the Reds winning 5-1, in the second round of the Champions League group stage matches at the Dragao stadium.
Mohamed Salah scored two goals in Liverpool's five against Porto, to raise his score to 3 goals with the Reds in the Champions League.