German media reported that a 101-year-old woman was the first to receive a vaccine against Corona virus in Germany, Saturday, a day before the official start of the vaccination campaign in the country, and she is a woman from Halberstadt who lives in a nursing home, where she was vaccinated 40 residents plus 11 employees, according to Sky News.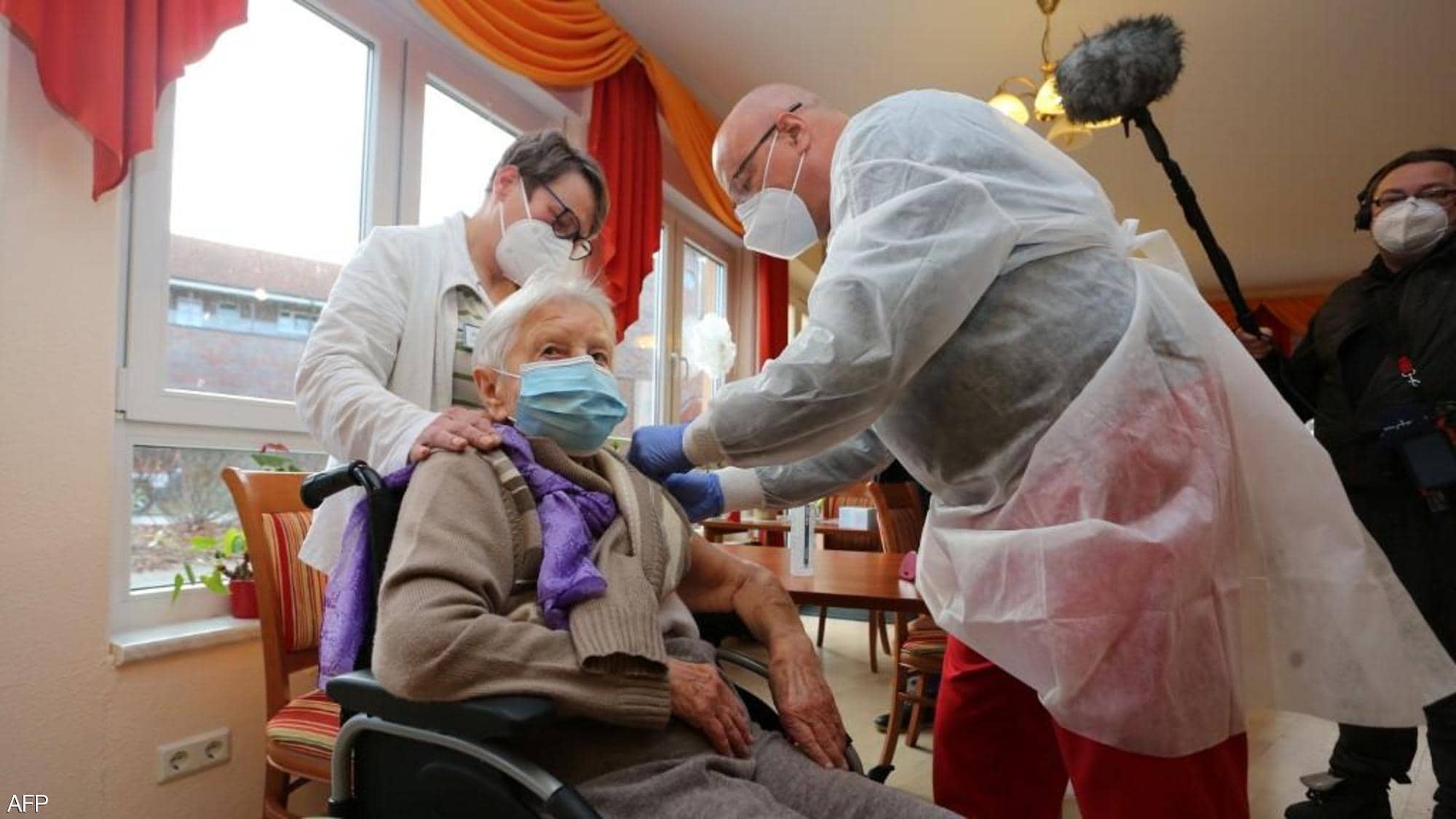 Edit Quiz
Observers said that Edith Quiz received the vaccine calmly and with a smile behind the mouth and nose mask that she was wearing, and Tobias Krueger, owner of the center and a specialist in care affairs, said that the administrative district had previously asked whether the center was ready to give vaccinations to inmates or not.
Kruger added: "Every day we wait for these vaccinations is an excessive wait, but I also understand the concerns," noting that the second vaccination, which is necessary for immunization against the virus in its facilities, will take place on the fifteenth of next January.
Earlier, German Health Minister Jens Spahn said that trucks are on their way to deliver the vaccine to nursing homes, which will be the first to be vaccinated with the vaccine on Sunday, and the federal government plans to distribute more than 1.3 million vaccine doses by the end of this year, and about 700,000 doses per week starting. From next January.
The Robert Koch Institute for Infectious Diseases stated that the number of confirmed injuries in Germany increased by 14,455, bringing the total to one million and 627 103 injuries, while the total number of deaths exceeded 29 thousand.
Source link