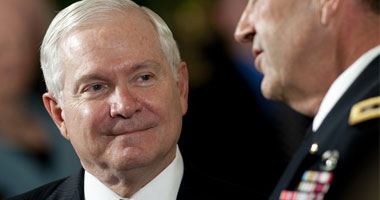 Robert Gates, the former US Secretary of Defense, called on the administration of US President-elect Joe Biden to adopt a tougher stance towards Turkey, indicating the possibility of further punitive measures against Ankara after it bought the Russian S-400 missile defense organization.
In an article in the New York Times, Gates, who led the Pentagon under former President Barack Obama, said that Turkey's purchase of the Russian missile defense system came, which came after repeated warnings from the Americans, that it should have a price. December 2006 to July 2011, saying that Turkey should also be held accountable for its actions in Libya, the eastern Mediterranean and Syria, which contradict the interests of other countries in NATO, and said that the actions of the member states of the alliance that contradict the interests of other allies should not be ignored. .
The Israeli newspaper Haaretz said that Gates's article came a day after the Turkish Foreign Minister's statements, in which he said that his country should take measures against the United States after imposing sanctions on it because of Ankara's purchase of the Russian arms organization.
On the other hand, the Greek Foreign Minister, Nikos Dendias, called on Monday for Turkey to stop its threats of war against them, and said: Turkey should stop its provocations and illegal activities, and the Greek foreign minister added: We want Turkey to become more European.
On Sunday, the Greek foreign minister, Nikos Dendias, said that Athens is seeking to prevent the establishment of a Turkish base in Libya, stressing that his country's priorities in Libya are to subject its shores to the control of friendly forces. With Turkey.