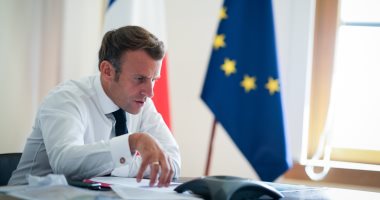 The French BFM news channel reported today, Sunday, that these four provinces join the list of the previous eight provinces in which a curfew was imposed from six in the evening to counter the acceleration of the outbreak of the new "Corona" virus and the emergence of mutated viruses.

The channel added that these former provinces join the list of the 15 provinces subject to this measure since the beginning of this January, most of them in eastern France … while the curfew begins in the rest of the country at eight in the evening.

With the discovery of the focus in (Bouches-de-Ron), the number of infections with this mutated virus increased to 40 throughout France, according to the Ministry of Health.
Yesterday, the French Public Health Authority announced the registration of 171 deaths and 20 thousand and 177 cases of "Corona" virus nationwide within 24 hours.