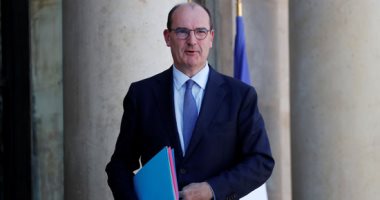 On Friday, French Prime Minister Jean Castex inspected French military units stationed in two strategic bases in northern and eastern Chad, noting the "enthusiasm" of the soldiers.
After spending New Year's Eve with soldiers from the Barkhane force to combat the jihadists in the Kosi camp in N'Djamena, the Prime Minister, accompanied by the Minister of the French Armies, Florence Parly, went to Faya Largo (North), an oasis in the desert where a French force of about thirty soldiers is stationed.
The region has historical significance, and from it Colonel Leclerc's soldiers set out in 1941 to launch a successful military campaign in the name of Free France, during which they wrested, especially, the fortress of Kufra from the Italian forces..
Castex recalled the "decisive" participation of the Chadian soldiers who made up the majority of that French force at the time.
Faya Largo has become a strategic location overlooking the Libyan border, which is about 400 km away, and has a runway that allows aircraft to land..
The Prime Minister had lunch with a number of soldiers before conducting a tour in the region.
Then Castex went to Abeche (east), close to the Sudanese border, where about thirty French soldiers are also stationed..
The region is an important military fortress, and it opened the road to N'Djamena and the government to the current President Idriss Deby, who took control of it in 1990.
After his lightning visit to Chad, during which he sought to show his support for the French soldiers deployed in the country, the French Prime Minister expressed his "touched" by the "enthusiasm" of the military.
"They are certainly performing a complex, dangerous and extremely useful task, but the matter is not limited to that," Castex said, noting the "experiences" of the Barkhane force involved in fighting jihadists in the Sahel region..