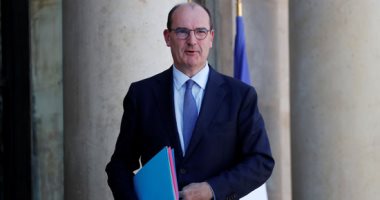 On Monday, French Prime Minister Jean Castex will receive Tunisian Prime Minister Hicham El Mechichi, to evaluate the cooperation between the two countries and the support France provides to Tunisia in the health field, according to what the French Prime Ministry announced on Sunday.
"This visit falls within the framework of Tunisia's solidarity with France after the Nice attack," the French Prime Minister's office said in a statement. A knife attack carried out by Ibrahim El Ouissawi, a 21-year-old Tunisian, killed three people at Nice Cathedral in southeast France on October 29th.
The statement indicated that the meeting "will allow a review of cooperation between France and Tunisia in priority areas within the framework of the Supreme Council for Cooperation chaired by the two prime ministers." These areas are economic development, the judiciary, defense, education and culture.
He added that during this meeting, "the support provided by France to Tunisia in the field of health and hospitals" and "cooperation in the field of migration, especially in the field of combating irregular migration," will be evaluated.
The Prime Minister said, "Tunisia is an essential partner for France and the Tunisian-French relationship is unique". In June, French President Emmanuel Macron received his Tunisian counterpart, Kais Saied, providing him with loans amounting to 350 million euros.