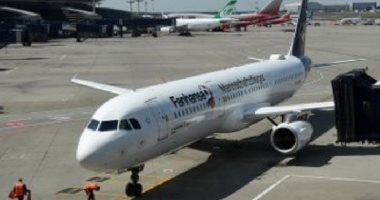 The German team survived a terrible air accident, during the return trip after facing Iceland, in the match that brought them together yesterday evening, Wednesday, and ended with the victory of the machines 4-0 in the sixth round of the European qualifiers for the 2022 World Cup in Qatar.
And according to the English newspaper "Daily Mail", the German national team's flight made an emergency landing in the Scottish city of Edinburgh, while returning to Frankfurt after facing Iceland in the World Cup qualifiers.
The newspaper added that the German team's plane had difficulty at an altitude of 29,000 feet, 3 miles west of "Arreroth", and turned sharply to the western direction, to make an emergency landing at the airport in the Scottish city of "Edinburgh".
She added that the reasons for the emergency that prompted the German national team plane to make an emergency landing at Edinburgh Airport in Scotland were not revealed.
The German national team was taking a trip. Klasjet KLJ2703On board a Boeing 737.