Serena Williams and her daughter Olympia arrive at the King Richard's movie premiere and special King RichardOn the carpet, they wore matching outfits, and instead of wearing tennis or neon bathing suits, they opted for black bejeweled outfits for the big event.
According to the site "instyleWilliams wore a David Koma one-legged suit from the British label's Spring 2022 collection, and long black gloves.
The suit featured crystal detailing and shimmering detailing, and Williams' shoes were the highlight of the look, with an embellishment similar to that on the suit.
Williams said to Access Hollywood "It's an interesting movie and it's a really great story about my father," she added, "You understand how we became, who we are and what we do and the passion it has for us. Watching so many characters in the movie, it's really emotional. The movie is really great."
King Richard chronicles the lives of the Williams sisters as they grow up playing tennis in Compton, California, and while the movie might shed light on the dynamic duo's father, Richard Williams, played by Will Smith, it's clear that Serena and Olympia go to great lengths to make sure they and their outfits get plenty of exposure. Attention too.
It is reported that Will Smith and the two Williams sisters are on the cover of magazines because of their movie King Richard Recently, in order to promote the film, which is scheduled to be shown on November 19, the international star posted a photo of him with the two sisters on his page on the Instagram photo-sharing site, taken for them behind the scenes of the magazine's cover shoot.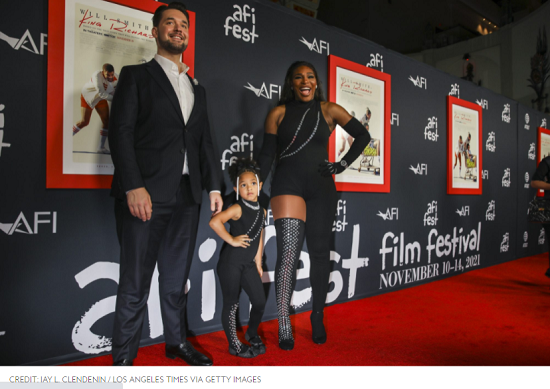 Serena Williams, her daughter and her husband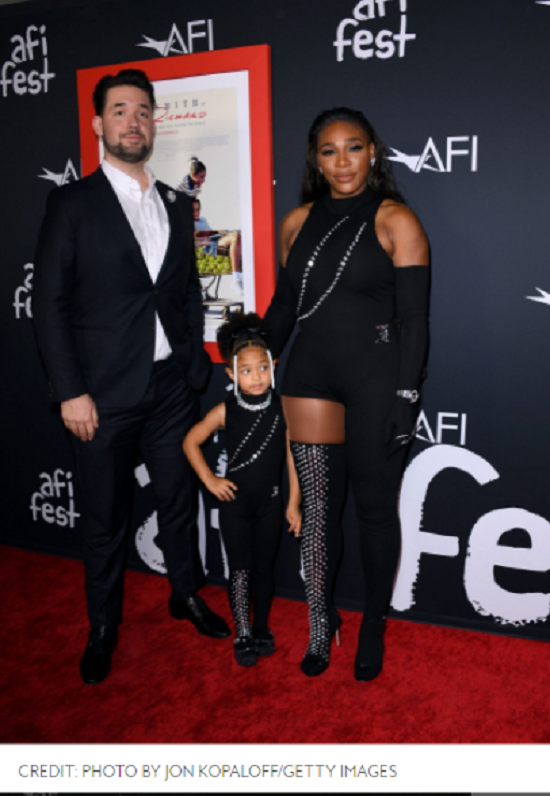 Serena Williams