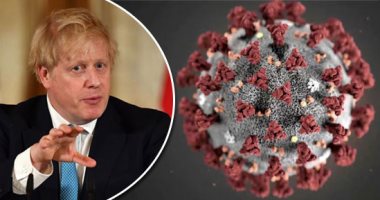 The British newspaper "The Guardian" said that manufacturers are stockpiling goods because the turmoil in British ports before the end of the Brexit transition period is increasing pressure on British companies, which increases the possibility of a shortage of supplies..
And just over two weeks before the UK left the European Union's single market and the customs union, the latest monthly survey of IHS Markit And the Chartered Institute of Purchasing and Supply (Cips) British companies are struggling to import goods due to congestion at major ports.
Analysts said the disruption was due to a combination of pre-Brexit stockpiling, frantic efforts to meet demand at Christmas and a severe build-up in global shipping during the Covid-19 pandemic. However, concerns are mounting that a failure to strike a post-Brexit trade deal could lead to more disruption next month..
James Smith, an economist at the bank said ING The Dutchman: "The concern will be that these problems will swell next month when the United Kingdom and the European Union move to new trade terms. Even with the FTA, which we still think is mostly the likely scenario, there will be big changes for companies ".
The survey of 1,500 companies in the manufacturing and services sector, which is closely monitored by the Bank of England and the government for early warning signals from the economy, found that 45% of companies were struggling to cope with longer delivery times from their suppliers. Only 2% reported improvement from November.
Global shipping has been largely disrupted by coronavirus-induced closures in countries around the world, leaving empty shipping containers scattered across Europe, leading to delays in Asia and port bottlenecks..
Honda halted production at its Swindon plant, its largest in Europe, last week due to "delays in transport-related parts." Builders have also reported shortages of electrical tools, timber and roof tiles, as retailers struggle to get stock in stores just in time for Christmas. Manufacturers and retailers typically rely on "just in time" shipments and "serial only" production, which means that delays can cause shortages quickly..