Cristiano Ronaldo, the captain of the Portugal national team, topped the covers of international newspapers this morning, Thursday, after breaking the number of the Iranian legend Ali Daei, and being on the throne of the historical scorers for the national teams with 111 goals, after leading Brazil in Europe to beat Ireland 2-1, in the fourth round of the qualifiers. European qualifiers for the 2022 World Cup in Qatar.
The Portuguese newspaper "Record" published a picture of Cristiano Ronaldo, the moment he celebrated his second goal against Ireland, and commented, "Ronaldo sets a record through a superb double for Portugal, after a failed penalty kick in the 15th minute, he scored in the 89′ and 90′ + 6 minutes, he has Now 111 goals with Portugal."
She then quoted Ronaldo's speech after the match, "My children are growing up and seeing their dad is still scoring goals, giving a show and winning trophies."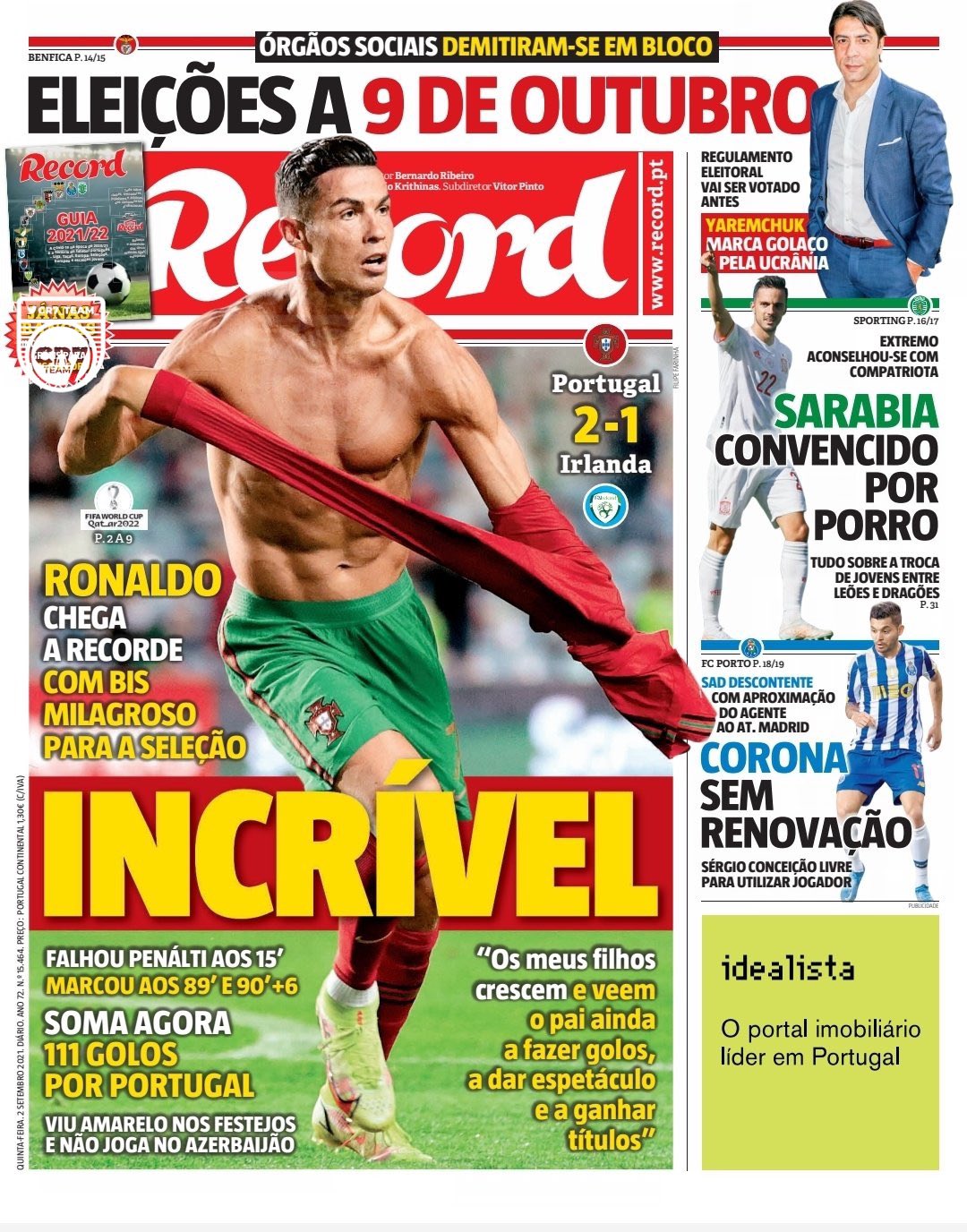 record
The Portuguese newspaper "Abola" commented, "Carrying Portugal on his back, Ronaldo scores twice at the end of the match and saves the team and becomes the best scorer for all teams (111 goals), Portugal 2-1 Republic of Ireland .. Cristiano Ronaldo: "It is another record for the museum." ".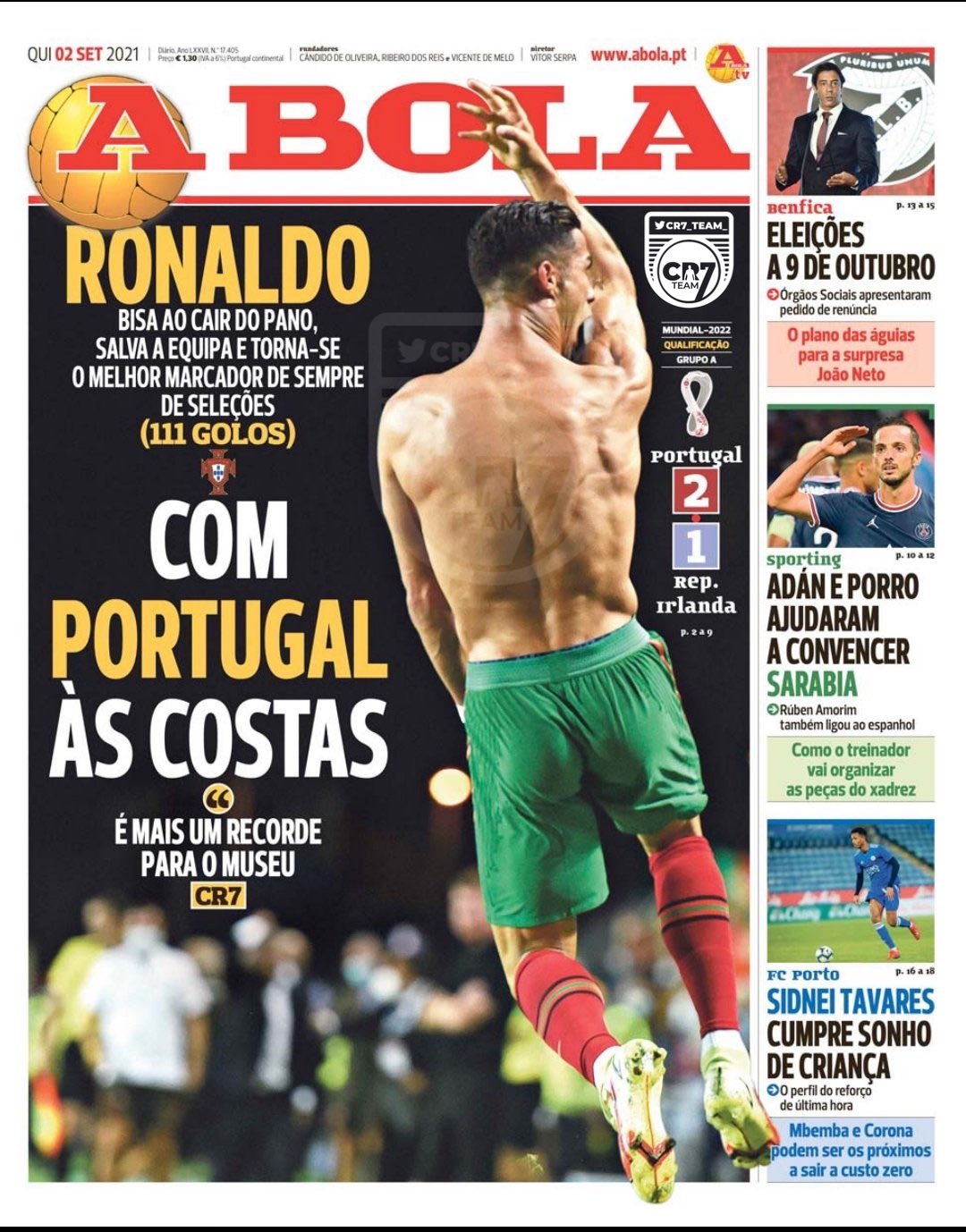 Abula
The Portuguese Ronaldo topped the cover of the Spanish newspaper "Marca", which wrote, "Ronaldo is the top scorer in the national teams."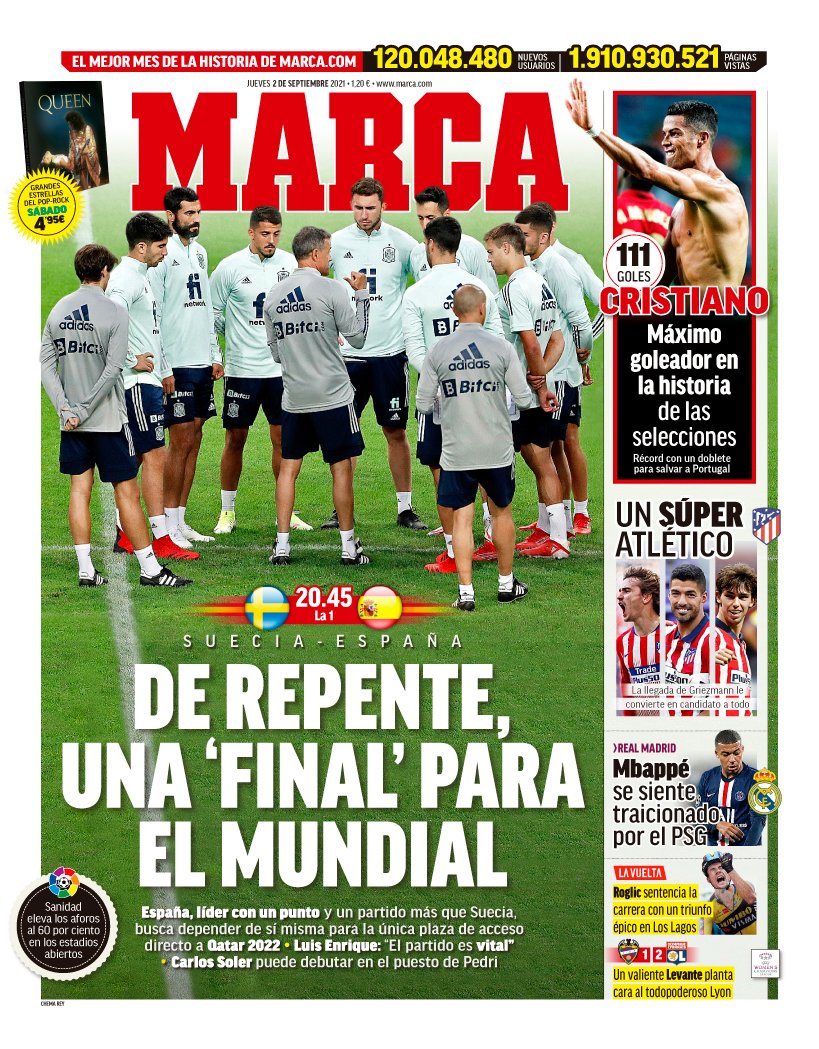 mark
The Italian newspaper, La Gazzetta dello Sport, wrote, "What a Cristiano!A slap, a missed penalty and then two goals give Portugal the win."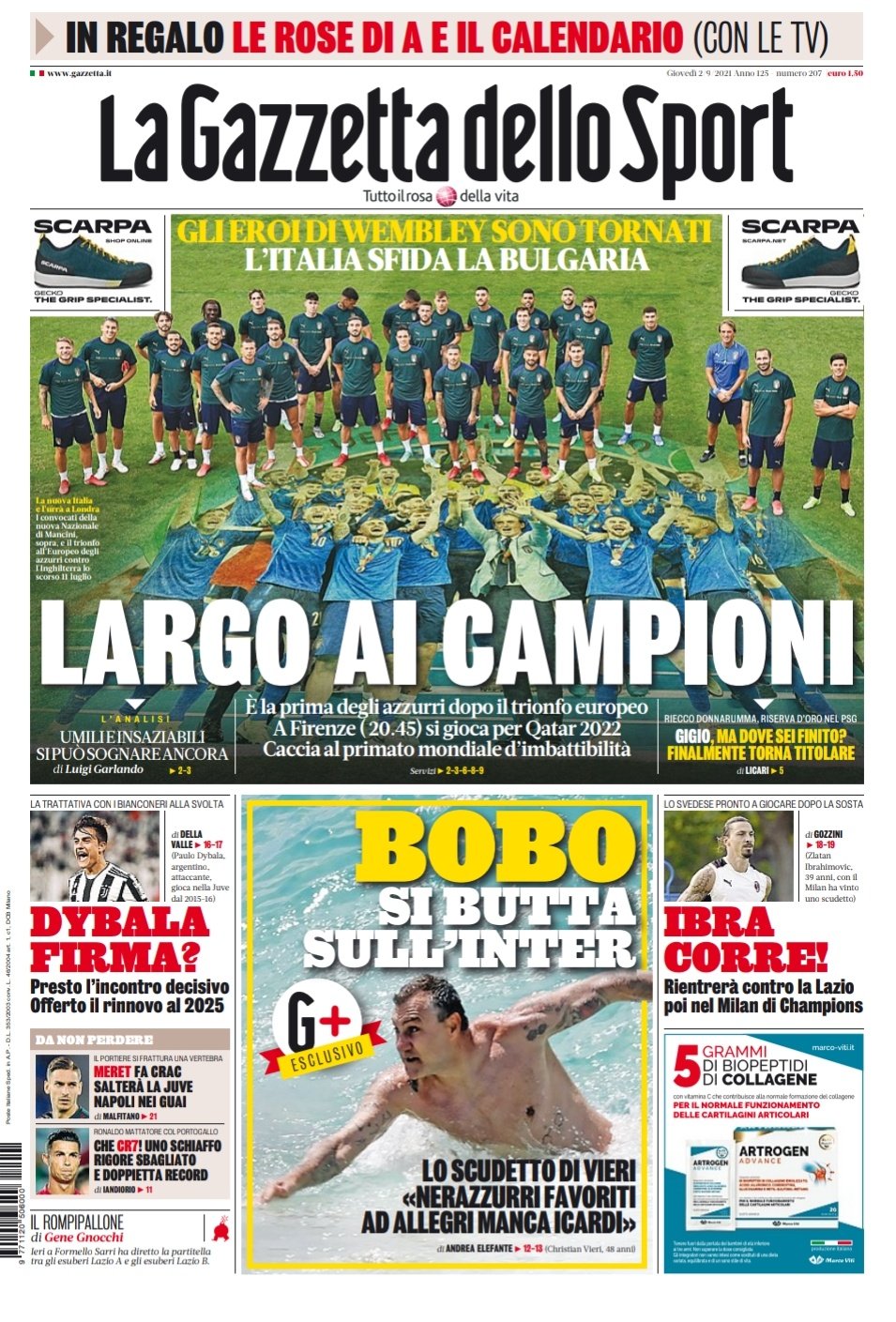 La Gazzetta
The Italian newspaper, Corriere dello Sport, said, "The inevitable Cristiano, the night of the record," referring to the Don's breaking of the number of the Iranian legend Ali Daei.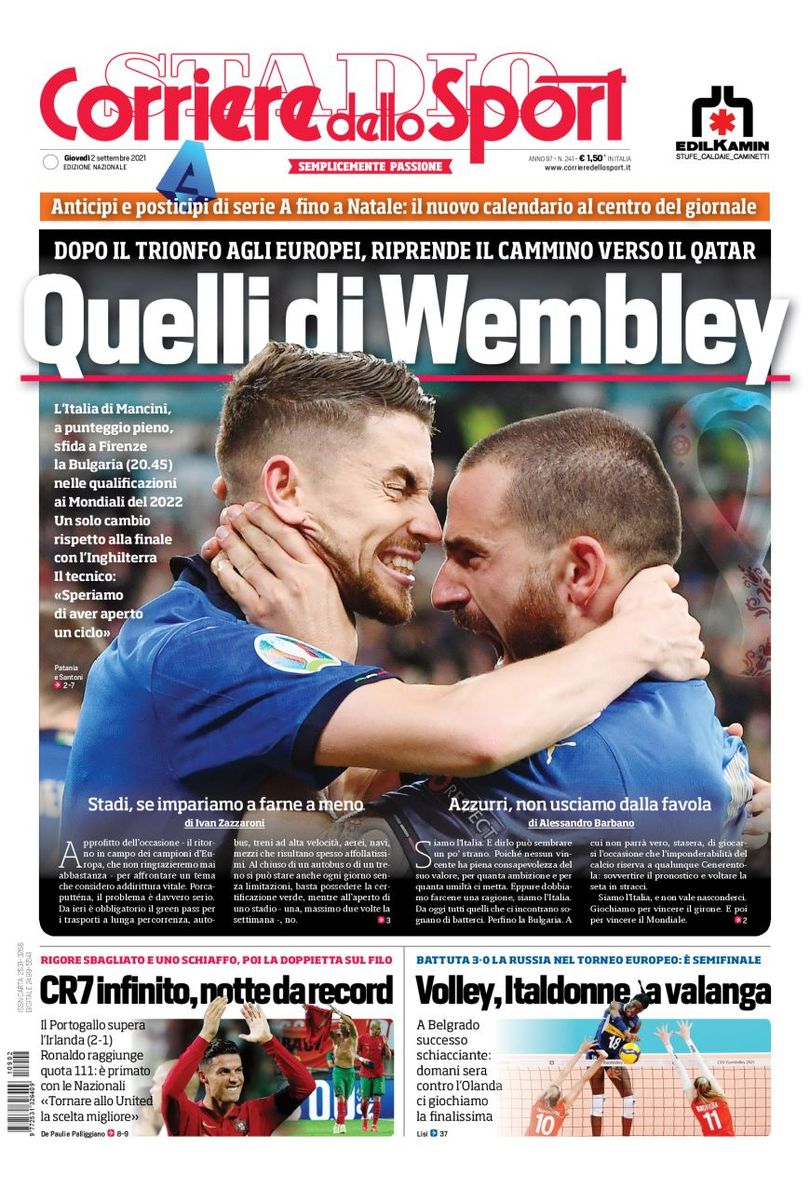 Corriere dello Sport