The hourglass body diet is one of the strangest types of diet used to lose weight and get rid of stubborn fat, especially as it provides the opportunity for those who suffer from weight problems in some areas to overcome them, and restore the perfect slim body again.
According to a report published on the website, HealthlineThis type of diet contributes to burning fat, especially for bodies that take the shape of an hourglass body, which is characterized by a thin waist.
The hourglass diet relies on eating certain foods, including:

1. You can eat cereals rich in fiber, folic acid, iron and magnesium, such as oats and barley.
2. Eat vegetables and fruits that are also rich in vitamins and give you a feeling of satiety and fullness, such as avocados, oranges, apples, berries, watermelon and zucchini.
3. It is necessary to avoid consuming tea and dairy products.
4. It is allowed to eat lean meat because it is rich in healthy fats that give you a feeling of satiety and help burn calories.
5. It is also allowed to eat fish such as salmon because it is rich in omega-3 acids, and it is also a low-calorie food and also enhances immunity.
6. You can eat eggs in limited portions because they provide your body with minerals and proteins.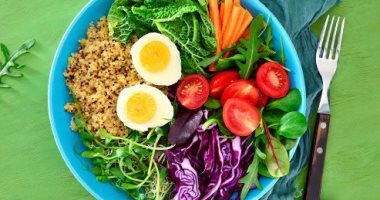 The report warned against eating some foods when following this type of diet, including:

1. fried foods
2. Processed meat
3. Takeaway meals
4. Sugars
5. Caffeine such as drinking coffee, soft drinks and black tea.
6. Dairy products that may lead to the accumulation of fat in the body such as cheese, cream, butter, milk and others.