published a networkESPN"International, the ideal formation for the most prominent players who can be contracted for free during the recent period, after the expiration of their contracts with their clubs recently, as these players are not linked to the transfer season, as long as they do not have any contracts with clubs currently.
And the presence of French star Franck Ribery, the former Bayern Munich star, at the top of the players who can be classified as without clubs at the present time, as they left their clubs without joining any other team during the summer transfer period.
Ribery terminated his contract with Fiorentina after the end of last season by mutual consent, and reports indicate that he is close to the Italian club Salernitana in the current period.
The squad also included French defender David Luiz, who ended his career with Arsenal after refusing to renew his contract with the Gunners.
The ideal formation of stars without clubs in the stadiums, as follows..
Goalkeeper: Sergio Romero
Defence: David Luiz, Mangala, Serge Aurier, Rafael
Midfield: Bentaleb, Jack Wilshere, Ramirez
Forwards: Daniel Sturridge, Franck Ribery, Hatem Ben Arfa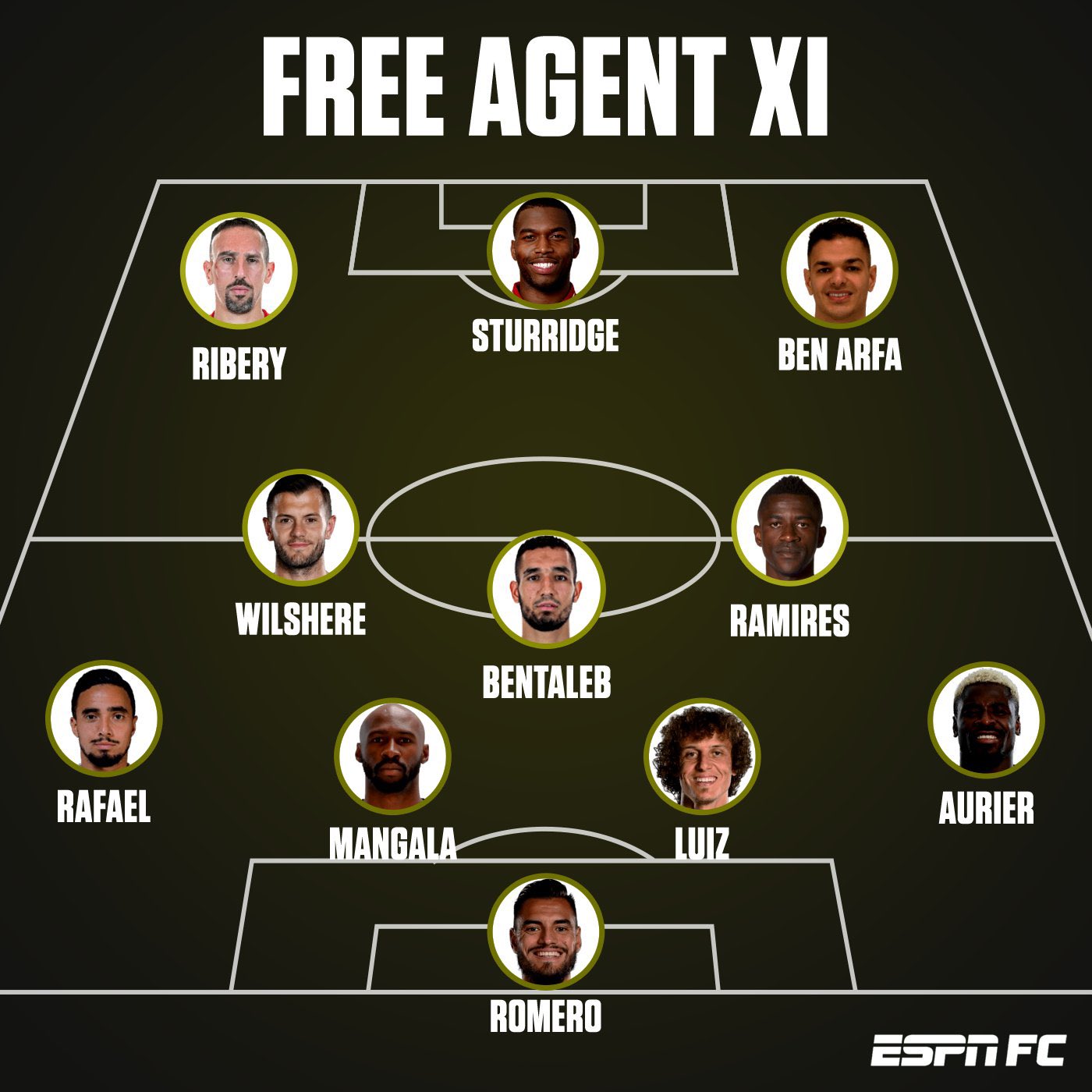 In the same context, press reports revealed, today, Saturday, that veteran French star Franck Ribery is close to reaching a final agreement with the newly promoted club Salernitana to the Italian League, to play within its ranks this season.
And the Italian network, "Sky Sport", reported that Ribery had agreed to join Salernitana this season, and it is expected that he will conduct medical examinations on Monday, before the official announcement of the deal.
The network indicated that Ribery's salary will amount to 1.5 million euros per year, and he will spend a contract for one season, with the option to renew for an additional season, and the French star will receive the number 7.