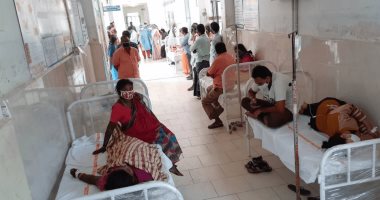 Today, Sunday, the Indian Ministry of Health announced that 757 new cases of the emerging coronavirus have been recorded in the Indian capital, New Delhi.
The ministry stated – in a statement carried by the Indian TV channel – that 16 deaths resulting from infection with the virus were recorded during the past 24 hours, bringing the death toll in the capital to 10 thousand and 453 cases.
She indicated that the death toll from confirmed cases of the virus in the capital rose to 622,851 cases, while the number of active cases reached 6 thousand and 713 cases, including 3 thousand and 335 cases in self-isolation at home.