International star Julia Roberts, 53, is spending a two-week quarantine period in a $56.9 million mansion in Vaucluse, one of Sydney's most exclusive suburbs, after arriving on Saturday to Australia to shoot her new movie "A Ticket to Heaven." With George Clooney, according to the British newspaper, Daily Mail.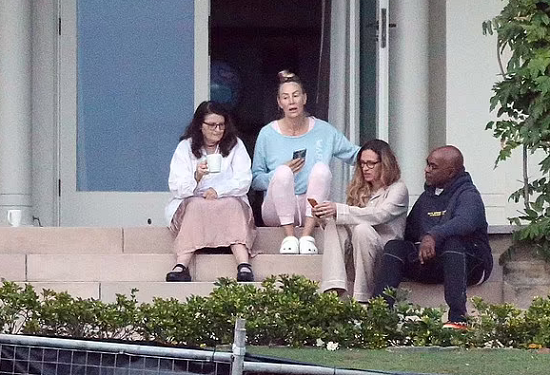 Another picture of Julia
Some pictures were taken of her inside the palace where she is currently residing, where she appeared in one of the pictures while drinking coffee, wearing pajamas, and sitting with members of her entourage inside the palace garden.
Julia, who is due to travel to Queensland after completing her mandatory 14-day quarantine, kept her casual clothes in her bag, and in the photos, she was seen wearing a long button-up shirt with matching pants in the same colour.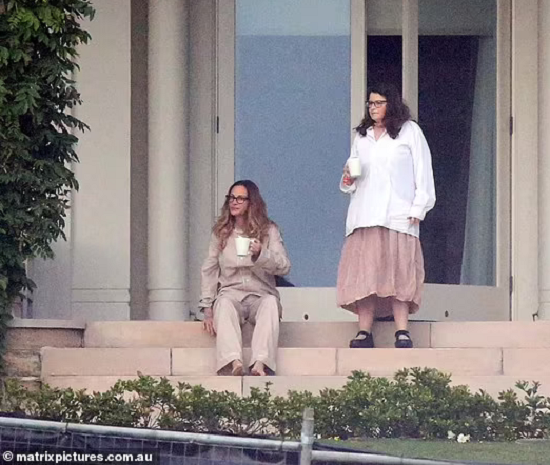 Julia
The Oscar winner wore her long brown hair loosely styled and posed without makeup and was wearing a pair of glasses and carrying a white mug as she spoke to her staff on the steps of the palace, which overlooks Sydney Harbour.
Julia was later seen wandering the garden of the mansion she had recently rented from Sarah Murdoch, the son and wife of Australian-born media mogul Rupert Murdoch.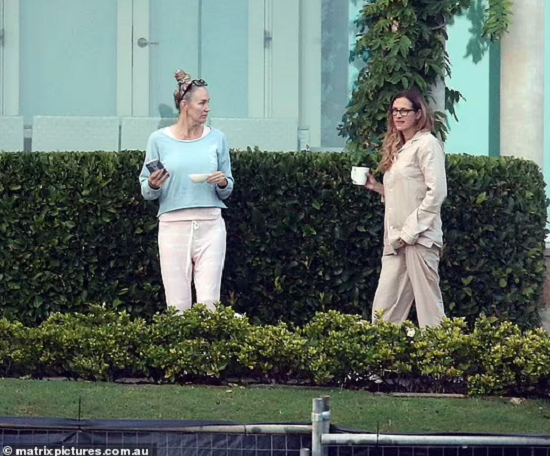 Julia in the palace garden
The palace consists of four bedrooms and has an area of ​​4,100 square meters. It is listed in the heritage list and contains a swimming pool and overlooks a port. It was offered for sale in 2008 for $45 million, but is now estimated at $56.9 million.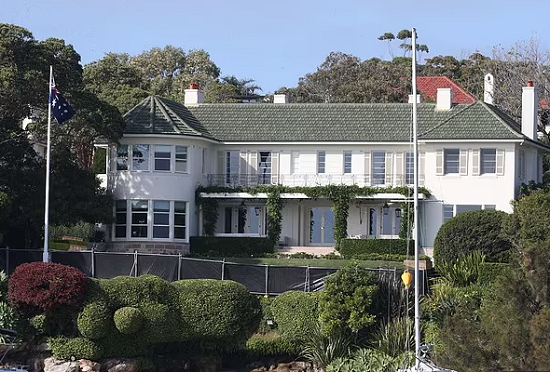 the palace
The palace is guarded by a number of armed guards around the clock, and many cooks, waiters and housekeepers live inside it with Julia.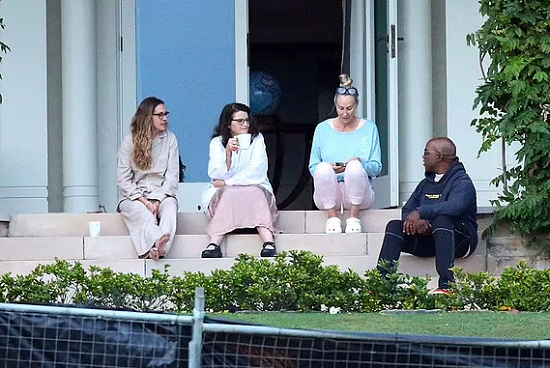 Another image
Notably, international visitors to Australia spend two weeks in quarantine due to coronavirus restrictions.