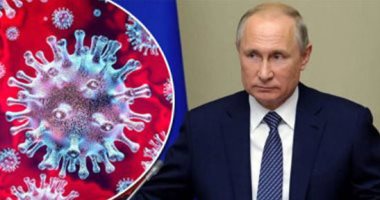 Russian Presidential Spokesman (Kremlin) Dmitry Peskov said today, Monday, that the delay in President Vladimir Putin's decision to receive the emerging coronavirus (Covid-19) vaccine does not undermine confidence in the Russian vaccine in any way..
In response to a question in this regard, Peskov said, "Absolutely no." He pointed out that Russia has already launched the process of vaccinating its population, while the production of the vaccine is increasing, according to what the Russian (TASS) news agency reported..
Peskov also indicated that Putin could not receive a coronavirus vaccine before it was decided that it was safe for people over 60 years old.
The Kremlin spokesman had indicated earlier that Putin had made the decision to receive the vaccination but was waiting for "the end of all procedures." When asked whether Putin would receive the vaccine live, Peskov replied that he did not know and that it would depend on Putin's decision..
On December 17th, Putin said – in his annual press conference – that he would receive the vaccine as soon as possible … explaining that he was following the specialists' instructions regarding age restrictions at this stage..
On Saturday, the Russian Ministry of Health authorized the use of a vaccine (Sputnik V) Russian for people over 60 years old.
It is reported that many world leaders took the initiative to receive the first doses of the vaccine against Covid-19, to enhance public confidence in the vaccine with the start of vaccination campaigns in their countries.