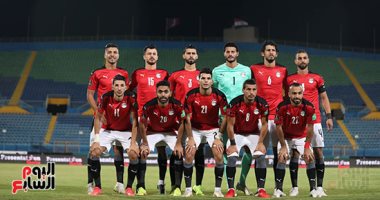 The sixth group, the Egypt group in the 2022 World Cup qualifiers, is witnessing a strong competition between the four teams, hoping to grab the lead in the second stage of the qualifiers to decide qualification for the World Cup in Qatar.
The Libyan team hopes to take the lead in Group F before the two upcoming confrontations with Egypt in the third and fourth rounds, respectively, which will be held on October 9 and 12, in Cairo and Libya, respectively, which may significantly determine the qualification features in the group.
Angola will host Libya this evening, Tuesday, in the second round of Group F competitions in the African qualifiers for the 2022 World Cup to be held in Qatar..
The Egyptian team is at the top of its sixth group with 4 points, collected from two matches against Angola and Gabon, where it won the first and tied the second, while Libya is in second place with three points, which will face the bottom Angola team without credit and without points.
The Egyptian team outperforms the three group teams, Libya, Gabon and Angola combined, as the market value of the Pharaohs 145 Egypt has one million euros, while the total value of the remaining three teams is 114 million euros.
Egypt national team =145 million euros
Libya national football team = 17 million euros
Angola national football team = 32 million euros
Gabon national team = 65 million euros
In the third round of the group competition, the Libyan team will host Egypt, while Angola will host its Gabonese counterpart..