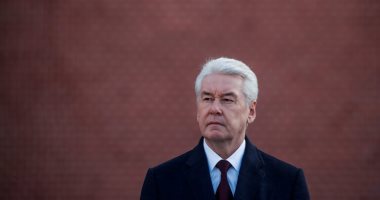 The mayor of the Russian capital, Sergey Sobyanin, spoke about Moscow's material losses from the emerging Corona virus crisis, which cast a shadow over the world's economies, including Russia.
Today, Wednesday, Sobyanin said that the Moscow city budget losses this year will exceed 600 billion rubles (8.2 billion dollars), of which 300 billion rubles are unplanned expenditures during the Corona pandemic, and 300 billion rubles are revenues lost due to the pandemic.
He pointed out that the economy of the capital, Moscow, withstood the Corona blow, as all social obligations towards the residents of the Russian capital were fulfilled.
He added that despite the Corona pandemic, Moscow received about 7 million visitors in 2020. He said, "Despite the decline in the tourist flow, about 7 million visitors visited Moscow this year."