Photographers' lenses at "London Wembley" spotted a fan storming the stadium to take a selfie with Portuguese star Cristiano Ronaldo, Manchester United player, after the end of the Man United match against West Ham United, which ended with the victory of the first with a double against a goal in the fifth round of the English Premier League. .
And in the video circulated by some media outlets, one of the fans stormed the stadium in order to take a selfie with the Don, who received the fan and took the picture before the security personnel pounced on him.
He sprinted to get a selfie with Ronaldo 😳

(via gash.dilara/IG) pic.twitter.com/xzv8an8rN8

— ESPN FC (@ESPNFC) September 20, 2021
Yesterday, Monday, Portuguese press reports revealed that Portuguese star Cristiano Ronaldo, Manchester United player, was subjected to a fraudulent operation during which a huge amount of "Don" was seized in the last period.
The newspaper reported,Journal de Notícias"The Portuguese, that Ronaldo was subjected to a fraud several years ago, through an employee of a travel agency, during which she seized about 288,000 euros over a period of 3 years, adding that she had booked fake trips that the Portuguese star did not make.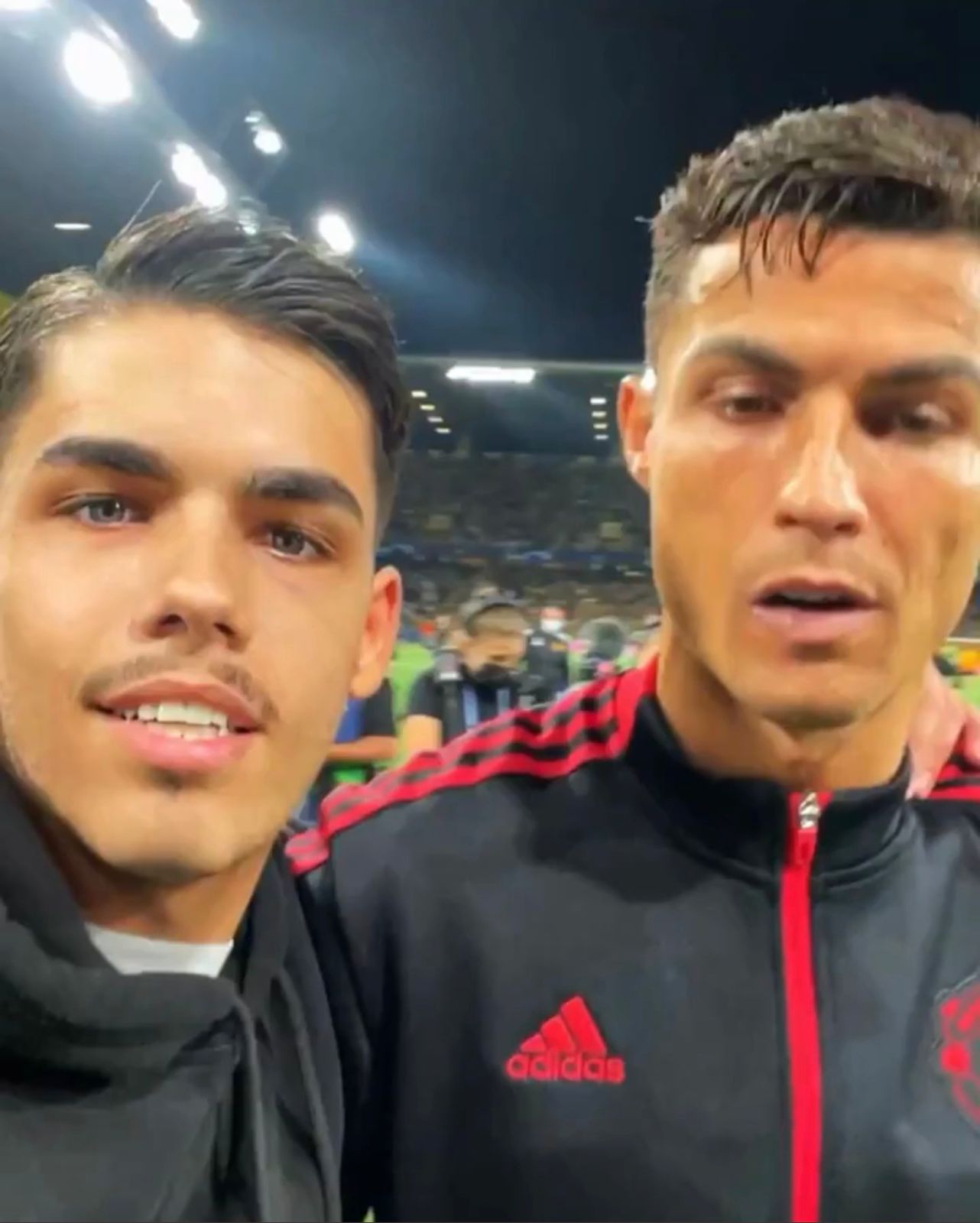 The fan with Ronaldo
The newspaper added that the 53-year-old travel agency employee was carrying all the details of Ronaldo's credit card in order to arrange his trips, and this employee seized funds amounting to 350,000 euros from some of the other victims, who are Ronaldo's agent, Jorge Mendes, and his former colleagues in Portugal national football team Luis Nani and Manuel Fernandez.