The British police forces stormed an illegal party that was held in the store of a restaurant in the British capital, London, and 20 of its visitors were fined 200 pounds per person, while the British police published a video of the raid and described the behavior of those in the restaurant as selfish.
The British newspaper Daily Mail reported that the police raided a party in the city of Haverstock Hill, northwest of London, at about 8:30 pm on December 27, after receiving reports of several people entering the venue.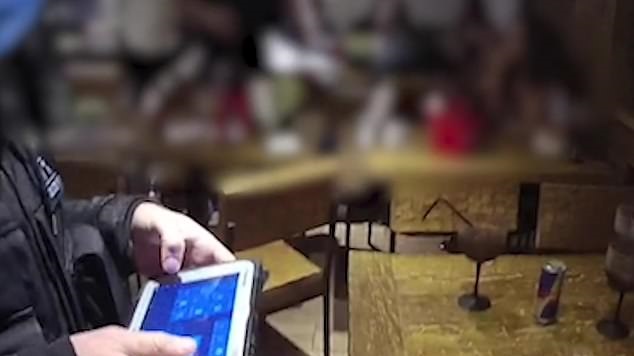 A video taken from a camera showed police officers descending to the basement to discover the revelers gathered inside, as well as tables filled with beer bottles and other drinks.
The officers found twenty people at the party and a flat fine notice was issued to all attendees worth 200 pounds for violating Level 4 restrictions, and the Metropolitan Police criticized the attendees, describing them as "selfish" and "reckless" for violating Corona rules with the high number of cases infected with the virus.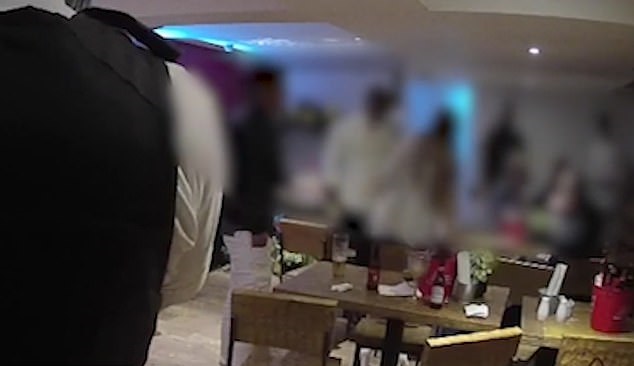 And Alex Hope, a British police inspector, said, so far, more than 70,000 people in the United Kingdom have lost their lives due to the Corona virus.
He added, "The violations of the closure regulations to confront the Coronavirus are selfish and reckless and ultimately endanger the safety and health of our society, and I appeal to individuals to be aware of Level 4 rules and to completely avoid attending any gatherings and it is imperative that we work together to avoid confusing the global community of the Sports Health Services Authority. In the coming months. "
This comes as British police imposed hundreds of fines and broke up illegal parties across Britain, while people defied lockdown rules to celebrate the end of 2020.