Zendaya is considered one of the most important Hollywood actresses, after she has come a long way in her career as a model, to become one of the influences in the world of fashion, influenced by millions around the world, and they are constantly trying to imitate her style.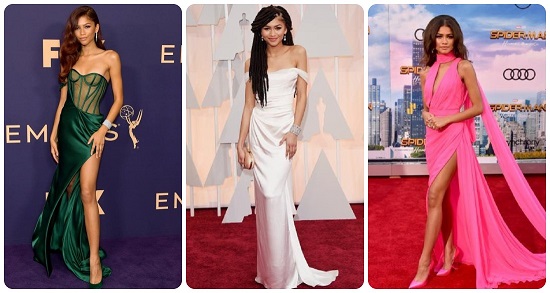 The most beautiful Zendaya dresses
In this report, we publish the most beautiful Zendaya dresses that appeared on the red carpet, according to a report published on the website pinkvila.
Zendaya's most beautiful dresses on the red carpet

At the 2021 Oscars, Zendaya stunned everyone when she appeared in a bright yellow Valentino dress.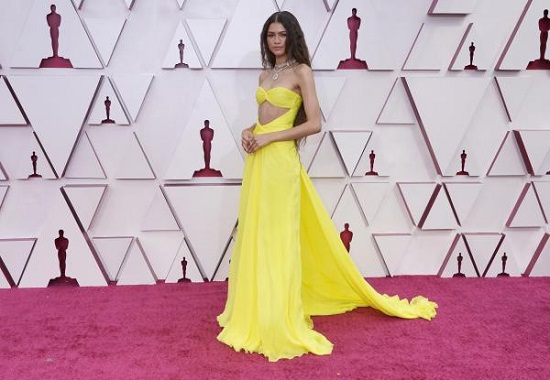 Zendaya in a yellow dress
At the Emmy Awards, Zendaya was the youngest artist to receive the Best Actress title, but she also made a statement in her emerald green Giorgio Armani dress featuring a corset top and green satin skirt.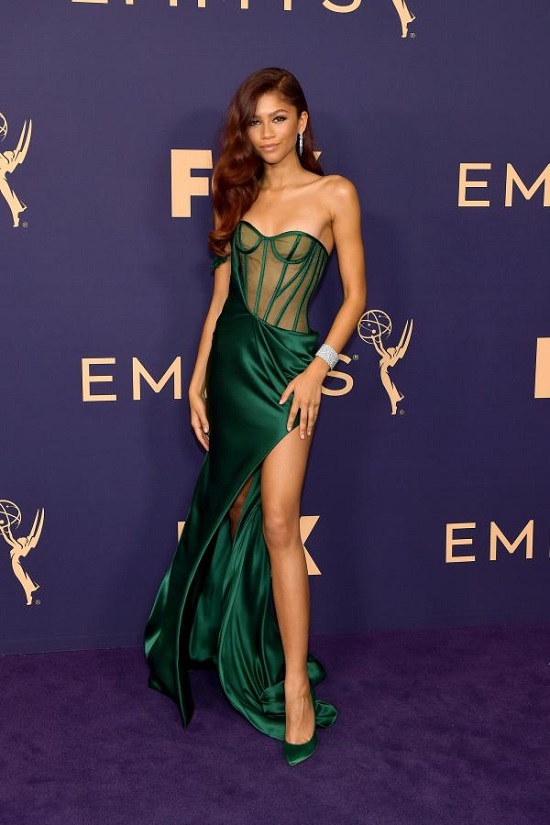 Zendaya in a green dress
At the premiere of the movie Spiderman: Far From Home"The actress starred in a red and black colored dress, designed by Giorgio Armani, which was decorated with sequins, and won the admiration of many.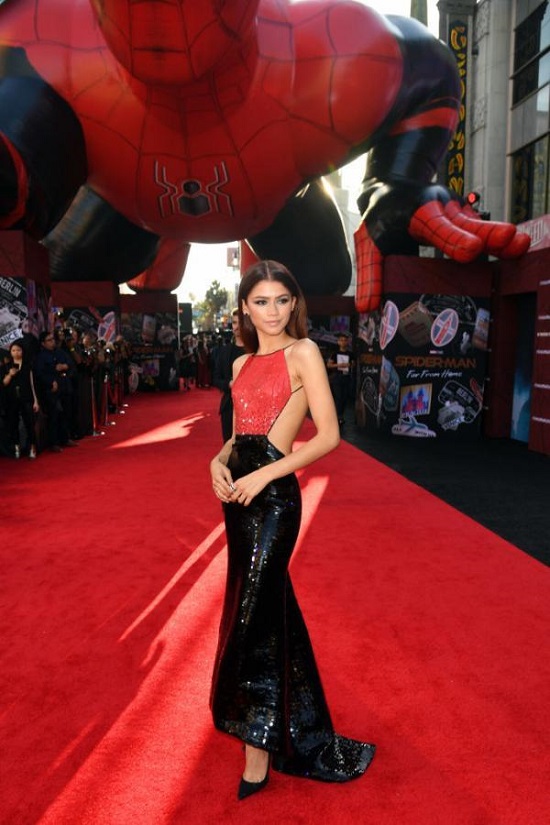 Zendaya in a black and red dress
She also appeared on the red carpet in a distinctive pink dress, from Ralph & Russo, designed with a plunging collar, a slit that reaches to the thighs, and a high neck with a long tail covering the floor.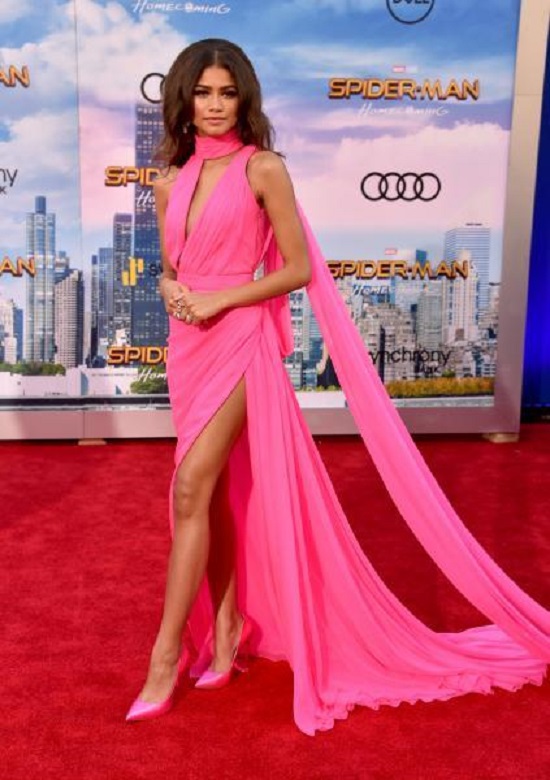 Zendaya in a pink dress
And she used her look in pastel colors, where the singer appeared in a pink dress from Georges Hobeika, which was added with silver details in the front, and the dress had a dangling neckline and a skirt with an opening that reached the thigh. does not resist.
Zendaya in a pastel dress
At the Oscars, Zendaya appeared in a white satin dress, and styled her hair in braids, which gave her a very distinctive look.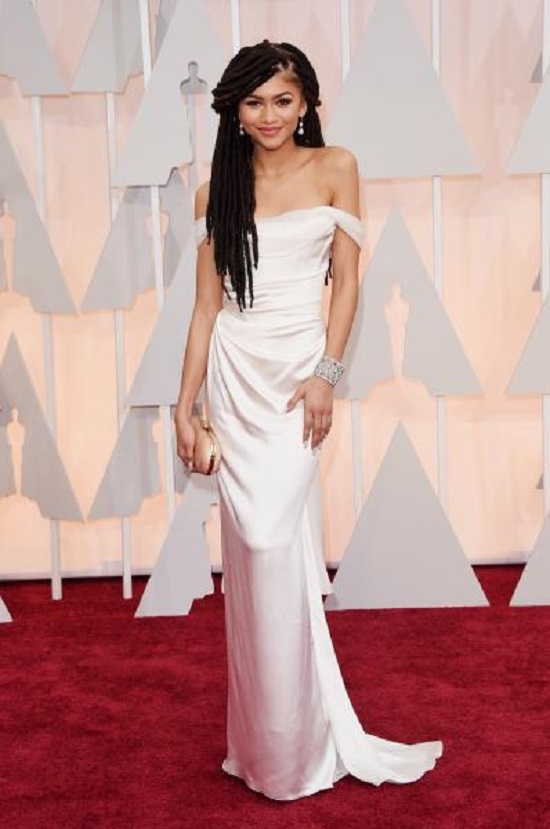 Zendaya in a white satin dress
Zendaya also wore a distinctive black dress with simple silver details that gave her plenty of elegance, at the People's Choice Awards in 2019.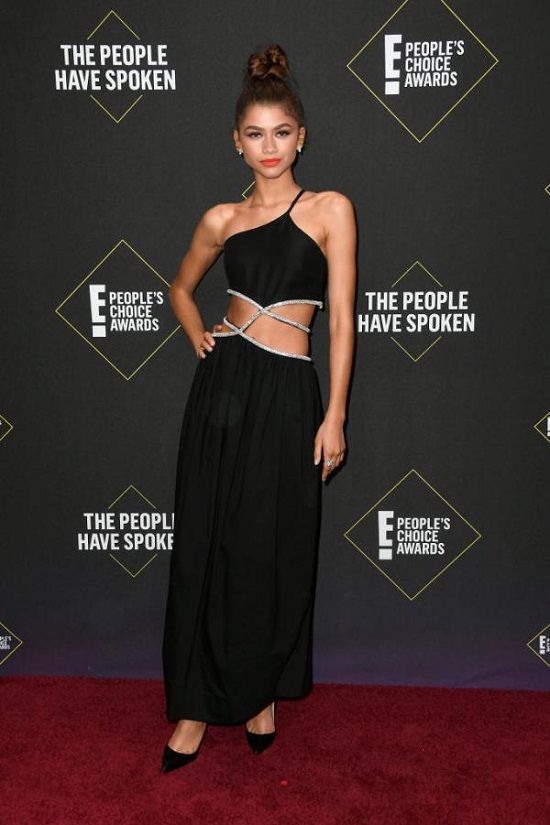 Zendaya in a special black dress