When proposing to his girlfriend, the young man is keen to choose the most beautiful ring that suits his social level and at the same time corresponds to the taste and status of his fiancée, or he gives her the freedom to choose the engagement ring, and this is what actually happened with royal families around the world, whose engagement rings are elegant and expensive, In this report, we review the most luxurious engagement rings in the royal families, according to the websiteinsider".
The most luxurious engagement rings of the royal families

Royal Elizabeth II engagement ring
Queen Elizabeth II's engagement ring contains a 3-carat diamond taken from a crown belonging to the mother of Prince Philip, wife of Prince Andrew of Greece, and is surrounded by 10 smaller diamonds.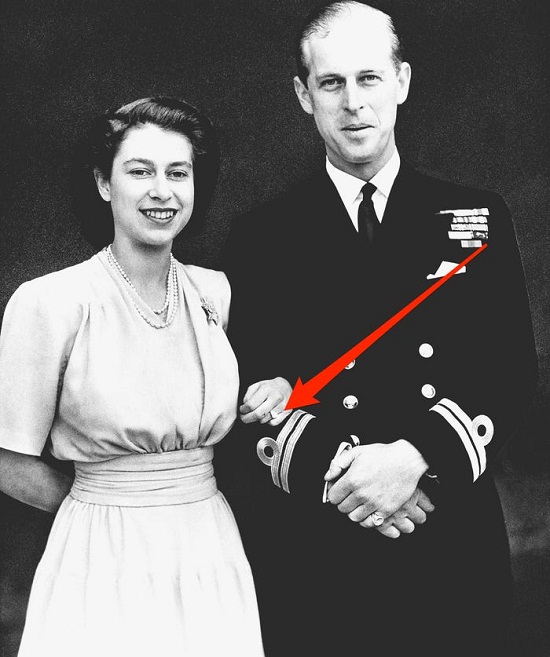 Queen Elizabeth and Philip
Grace Kelly
The Prince of Monaco offered Grace Kelly a diamond and sapphire interlocking engagement ring, and then bought her a larger 10.5-carat diamond. Kelly wore the engagement ring in her last movie before becoming Princess of Monaco.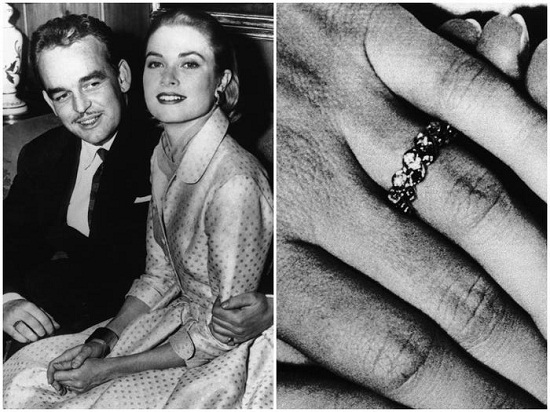 Prince of Monaco and Grace Kelly
The diamond ring was displayed in an exhibitionGrace, Princess of Monaco: A Tribute to the Life and Legacy of Grace Kelly"in the gallery"Sotheby's In New York in 2007, along with various items of the late princess such as her dresses, letters, pictures and other things.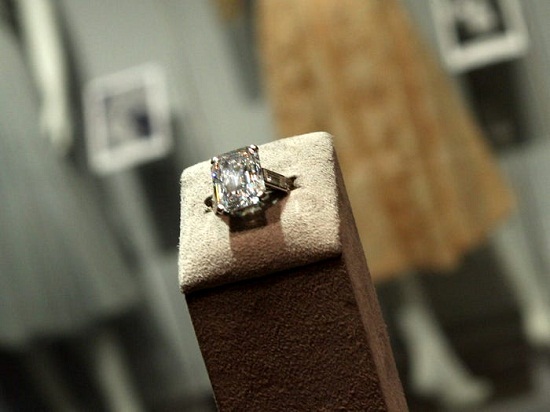 diamond ring
Princess Diana
The late Princess Diana chose a sapphire engagement ring from the jewelry company's catalog.GarrardThe ring also contains 14 diamonds, and its price was around $36,000 (£28,500) in 1981, but today it is priceless.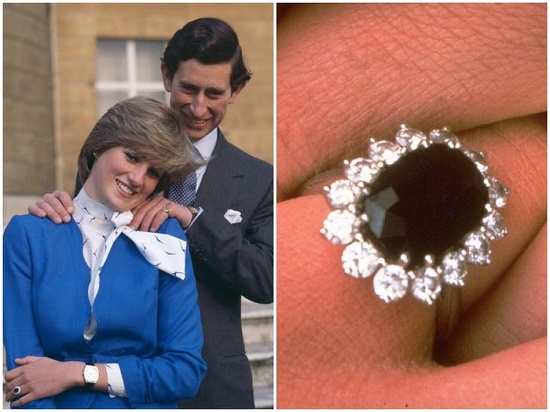 Princess Diana and Charles
Sarah Ferguson
The Duchess of York Sarah Ferguson also chose her engagement ring from GarrardAnd it was studded with a red sapphire located in the middle of the ring matching the color of her red hair, and the stone was surrounded by 10 diamonds, and she later separated from her husband in 1996.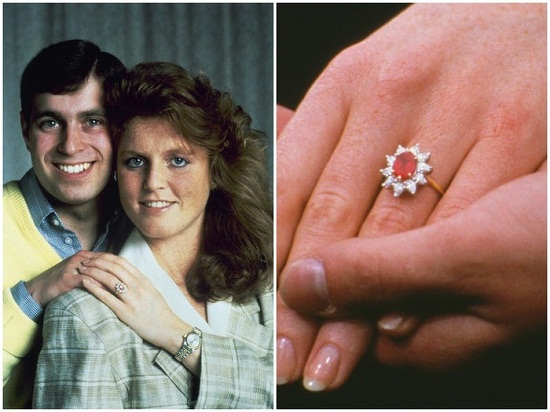 Sarah Ferguson's ring
Queen Maxima of the Netherlands
Queen Maxima of the Netherlands received an engagement ring set with orange diamonds from King Willem-Alexander, as orange is considered the historical national color of the Netherlands. Orange is the historical national color of the Netherlands.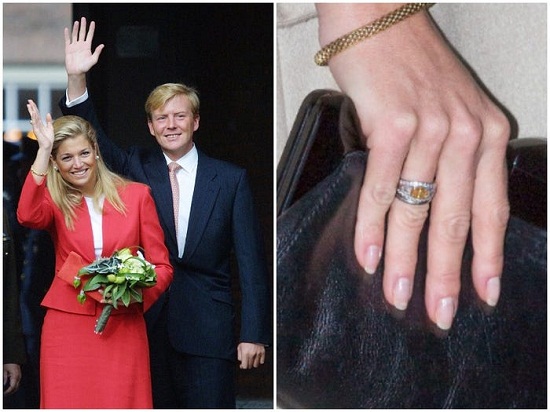 Queen Maxima of the Netherlands
Queen Letizia
Philip of Spain presented Queen Letizia with a diamond ring instead of the traditional engagement ring, and the ring contained 16 baguette diamonds with white gold rims.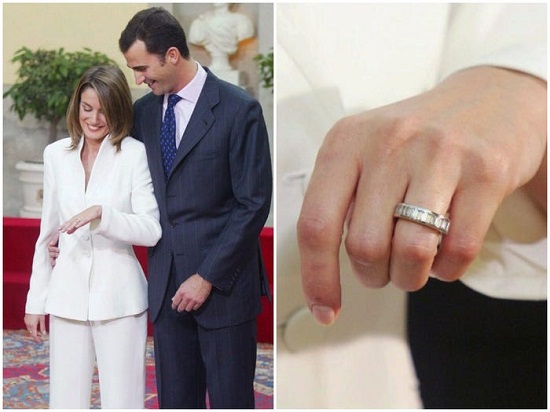 Philip, King of Spain and his wife
Kate Middleton
Prince William proposed to Kate Middleton his mother Princess Diana's ring, which she still wears today, as well as other pieces of Princess Diana's jewelry, including earrings and bracelets.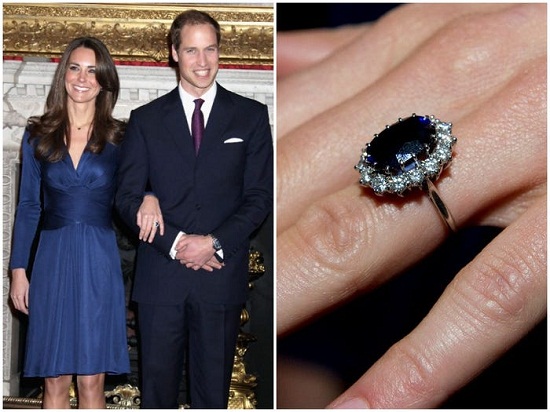 William and Kate Middleton
Meghan Markle
Prince Harry proposed to Meghan Markle a ring he designed himself, which contained three stones, including one diamond from Botswana surrounded by two diamonds taken from Princess Diana's brooches.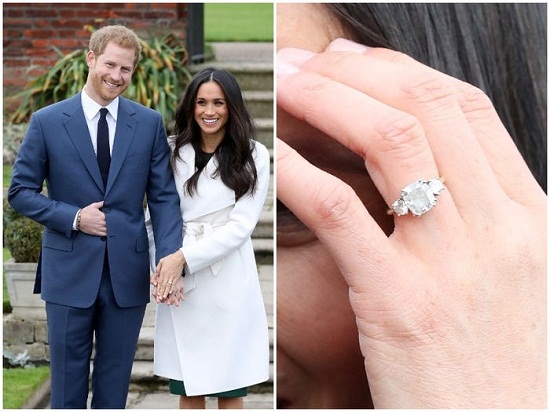 Harry and Megan
Princess Eugenie
Princess Eugenie's engagement ring features a Padparadsha sapphire surrounded by diamonds in a design similar to her mother Sarah Ferguson's. The cost of the ring is $35,000.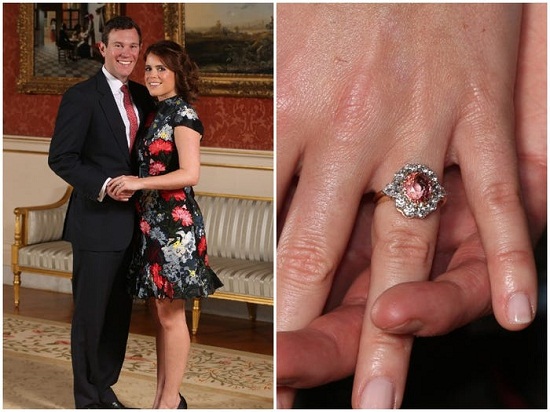 Princess Eugenie