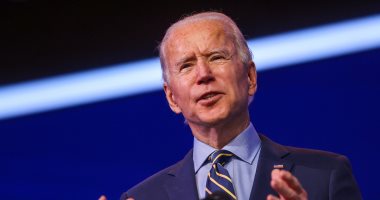 A Democrat in the House of Representatives said Sunday that the chamber may vote as soon as Tuesday on an impeachment clause accusing US President Donald Trump of inciting a violent mob to attack the Capitol building – but that it will be postponed to the Senate for trial, according to the New York Times.
Representative James E. Clyburn of South Carolina said the vast majority of Democratic House members believe the president should be impeached for his behavior, but senior leaders are still trying to determine how to punish Trump without blocking the early days of Joseph Biden's presidency with a Senate trial consuming all His energy. He said they realized it would be impossible to impeach the president and stand trial before Trump leaves office within 10 days.
"If we are the people's home, then let us do the people's work and let us vote to impeach this president," Cleburn said on "Fox News Sunday." "The Senate will later decide what to do with this impeachment".
In a separate interview with CNN's State of the Union, Cleburn suggested that House Speaker Nancy Pelosi was considering indicting now but would not send the clause to the Senate for trial for weeks – perhaps even after the first 100 days after Biden took office. The Senate should begin a trial immediately when it receives the articles of impeachment, but a trial cannot begin without it.
"Let's give President-elect Biden the 100 days he needs to get his agenda up and running," said Cleburn, an influential ally of the incoming president. "And we may send the items sometime after that. "