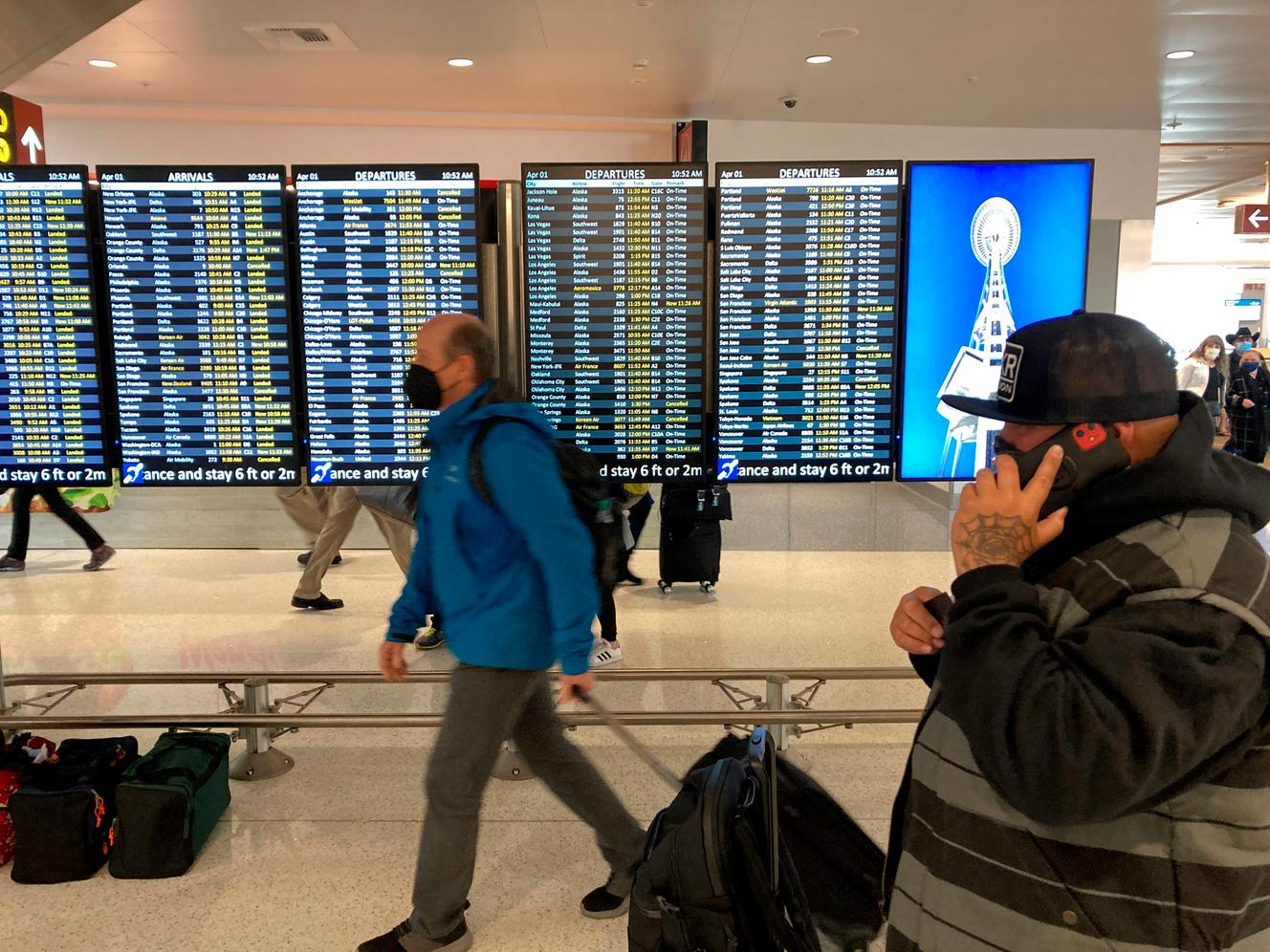 A US federal judge declared on Monday April 18 that the obligation to wear a sanitary mask on public transport in the United States was illegal.
The magistrate, Kathryn Kimball Mizelle, who sits in Tampa, Florida, considered in her decision that the American Centers for Disease Prevention and Control (CDC), the main federal health agency, had exceeded their prerogatives by imposing this obligation, which applies in particular to planes, trains, metros and coaches. But also to passenger vehicles with driver (Uber, Lyft…).
White House spokeswoman Jen Psaki was quick to react judging this decision "disappointing". She pointed out that "the CDC continues to recommend wearing a mask on public transport". The Ministry of Justice, which has not yet reacted, could appeal.
Always recommended by health authorities
Joe Biden's administration has recently found itself under increasing pressure to relax or roll back the measure. Twenty Republican-led states and several major airlines have notably called for an end to the wearing of mandatory masks on planes and other public transport. But last week, federal authorities finally extended it until at least May 3.
Florida Governor Ron DeSantis, regularly opposed to the Biden administration's anti-Covid measures, welcomed the court decision on his social networks : « It's great that a federal judge is following the law and rejecting President Biden's mask requirement. Whether airline employees or users, everyone deserves an end to this measure. »
Trouble on planes
The majority union The Association of Flight Attendants had however recently decided to adopt a neutral position on the question of wearing a mask, the cabin crew being itself, within it, divided on the subject.
"Chaos and confusion are the last things frontline workers and passengers need," said association leader Sara Nelson.
The vagueness persists indeed concerning the airlines. The judge's decision does not specify whether or not they have the authority to pronounce an obligation to wear a mask.