Barcelona coach Ronald Koeman and Bayern Munich coach Julian Nagelsen announced the starting line-up for the fiery confrontation scheduled for Tuesday evening at the Camp Nou in the first round of Group E in the Champions League. For the current season 2021/2022.
The Barcelona squad against Bayern Munich was as follows:
Goalkeeper: Ter Stegen
Defence: Araujo, Pique, Garcia
Midfield: Busquets, De Jong, Sergi Roberto, Jordi Alba
Forwards: Memphis Depay, Luke de Jong, Pedri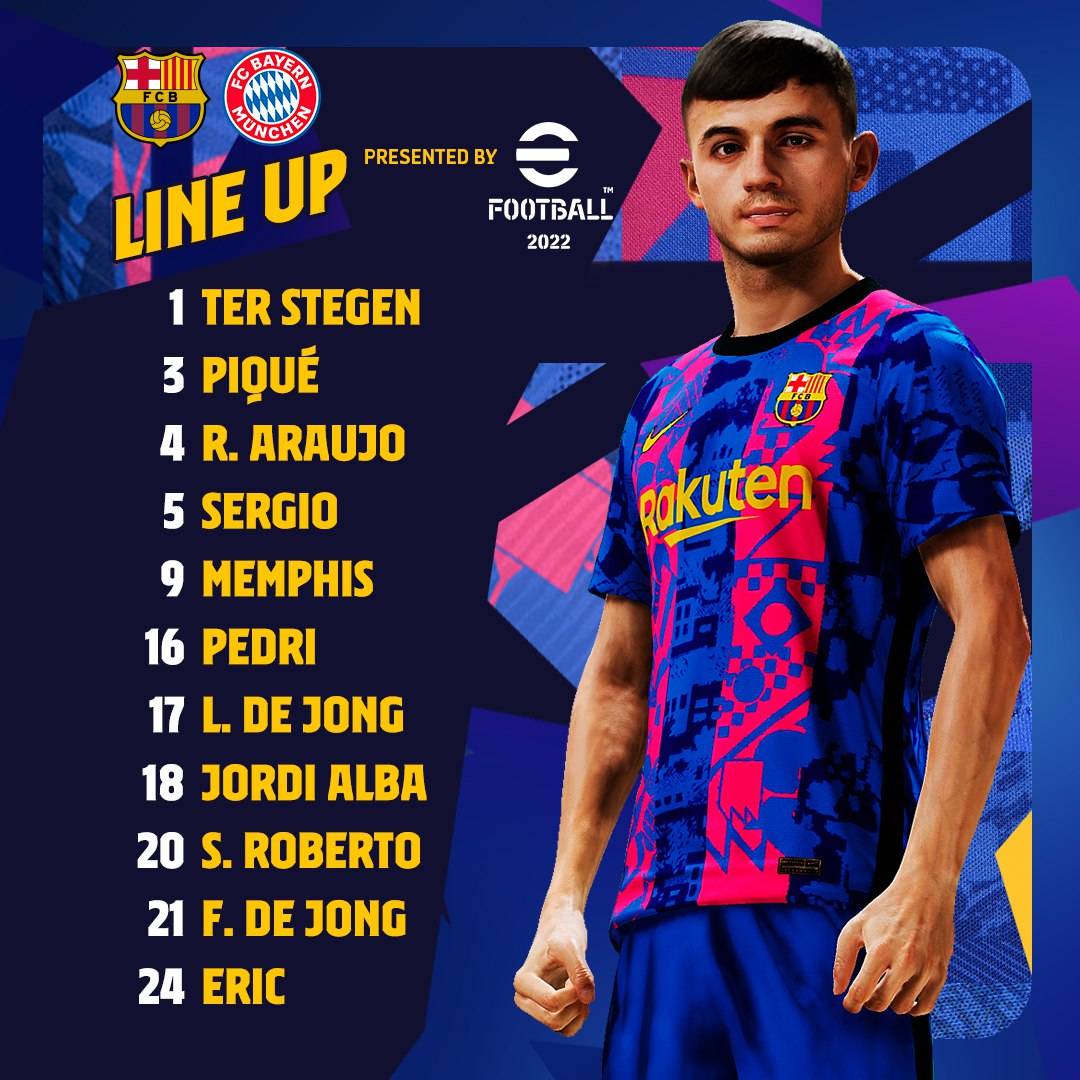 Barcelona formation
Bayern Munich lineup against Barcelona
Goalkeeper: Manuel Neuer
Defence: Upamecano, Zule, Pavard, Kimmich
Midfield: Goretzka, Davies, Thomas Muller
Forwards: Lewandowski, Jamal Musyala, Leroy Sane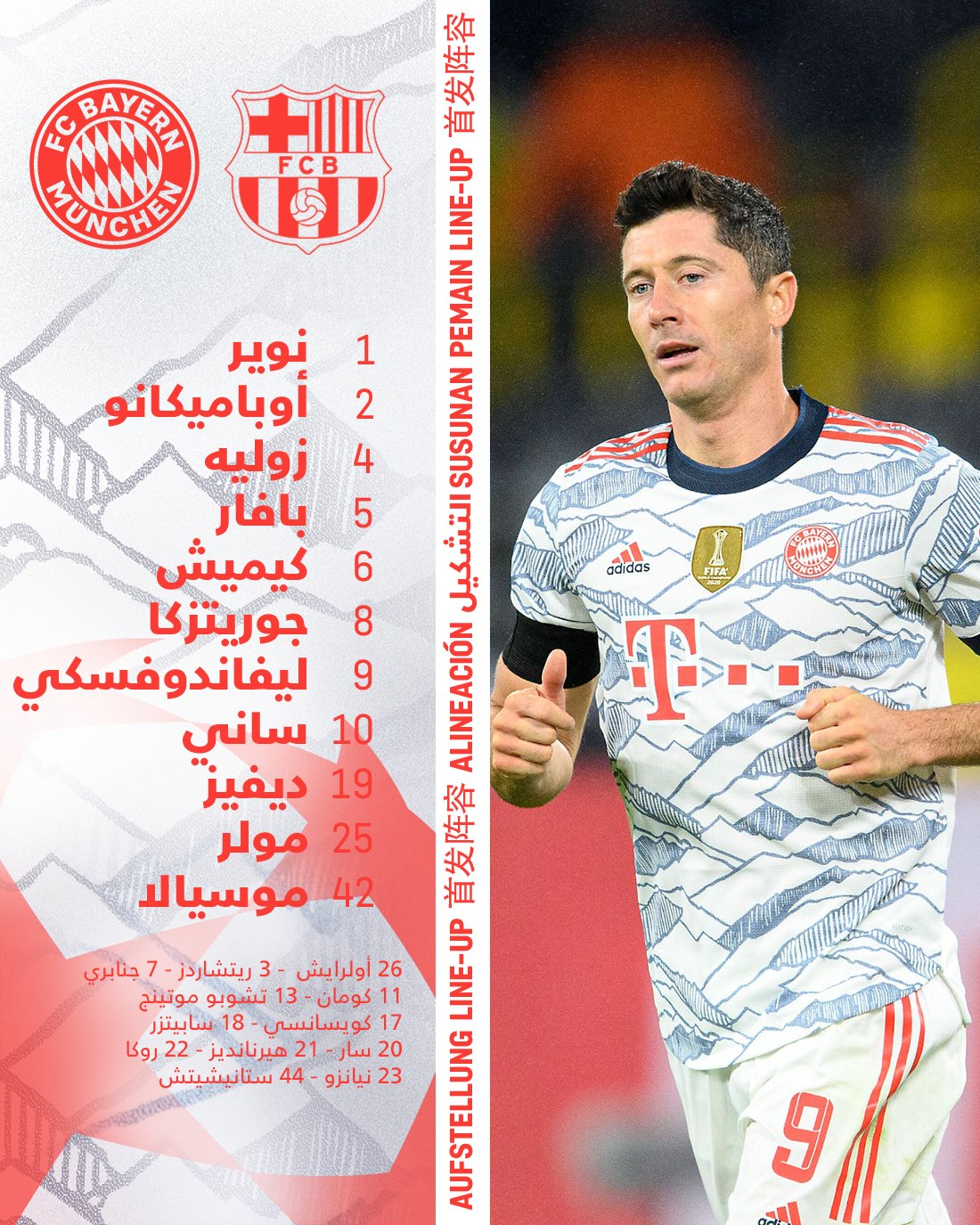 Bayern Munich formation
It is expected that the match will witness a great rivalry because it is considered revenge for the disastrous memory of the Spanish champion after the loss in the last confrontation between them with eight goals to two goals in favor of the Bavarian in the same competition.
Today's match is expected to witness a special conflict between Barcelona coach Ronald Koeman and Bayern coach Julian Nagelsmann, in light of the unbridled desire to compete strongly for the title of the current edition.
Koeman seeks to win against Bayern to erase the bad image after the last confrontation between them, in addition to sending a strong message to all competitors that Barca is coming to compete for all titles this season, after he arranged his papers by strengthening the ranks after the sudden departure of Argentine star Lionel Messi to Paris Saint-Germain..
On the other hand, Nagelsmann hopes to continue the superiority of Bavarian against Barcelona, ​​in addition to continuing to provide a distinguished level this season, similar to what he presents in the German League championship..
The two teams have faced each other in the Champions League 9 times, Barcelona won only two matches, while Bayern Munich won 6 matches, and only one match ended in a draw.
Barcelona players scored 13 goals against Bayern Munich, while the Bavarian giants scored 22 goals against the Blaugrana..
The Catalan team won the Champions League 5 times in the 1992, 2006, 2009, 2011, 2015 seasons.
While Bayern Munich won the Champions League 6 times, three of them in a row (1973-74, 1974-75, 1975-76) at the expense of Atletico Madrid, Leeds United and Saint-Etienne, and the fourth time was at the expense of Valencia in the 2000-2001 season on penalties And the fifth was at the expense of Borussia Dortmund in the 2012-2013 season with two goals to one, while the sixth and final was at the expense of Paris Saint-Germain in 2020.