Thomas Tuchel, coach of Chelsea Football Club, announced the official line-up for his team's match against Manchester City, which will be held at "Stamford Bridge" in the sixth round of the English Premier League.
Chelsea line-up is as follows:
Goalkeeper: Mindy
Defence: Silva, Rudiger, Christensen
Midfield: Jorginho, Kovacic, Alonso, Azpilicueta
Forwards: Lukaku, Ziyech, Haveritz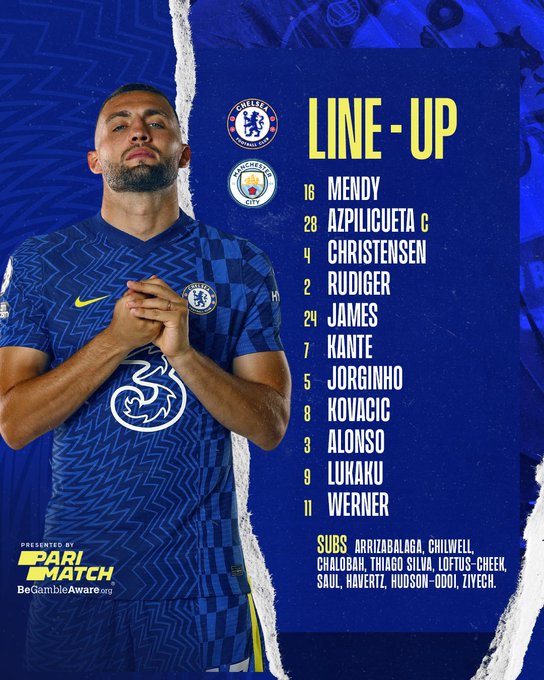 The Manchester City line-up is as follows: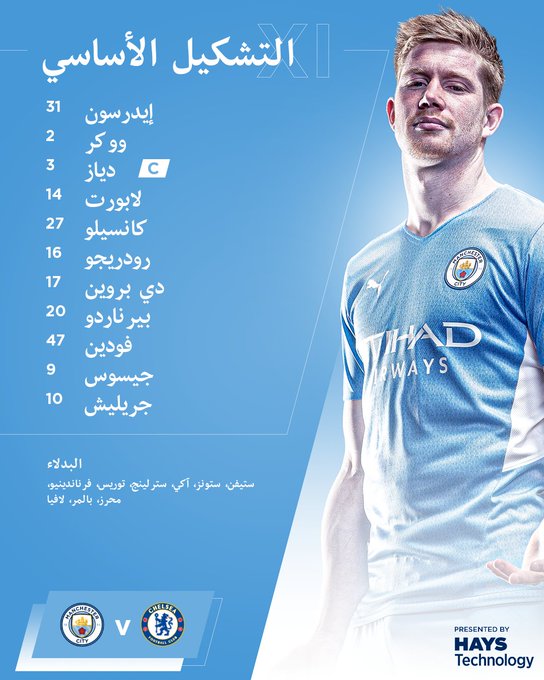 Chelsea enters the match with an eye on dedicating the knot to Manchester City, especially since the London team managed last season to snatch the Champions League title from Spanish coach Pep Guardiola's team, and also expelled him from the FA Cup semi-finals..
Chelsea leads the standings of the English Premier League teams with 13 points from five matches, and is equal in balance and goal difference with Liverpool, which makes the two teams share the lead..
As for Manchester City, he enters the meeting and sets his sights on returning to the top teams, especially since the "Premier League" champion has lost five points since the beginning of the current season, and is fifth in the English Premier League table with ten points, collected from three victories, a draw and a defeat.
The two teams met before in 94 matches before Saturday's match in all matches. The Chelsea team managed to win 44 matches, the last of which was the Champions League final. On the other hand, Manchester City won 31 matches. While the two teams tied in 19 matches. On the other hand, the Manchester team could not win in the last three meetings between the two teams.
City scored 113 goals, while the Blues scored 128 goals against City. On the other hand, Argentine Sergo Aguero is the top scorer in the meetings between the two teams with 13 goals.