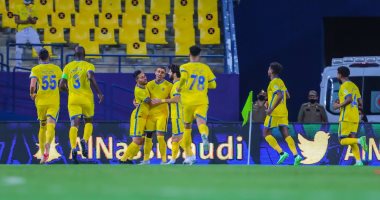 The phenomenon of recurring coaches change in many Arab leagues, especially the Egyptian League, which is known to repeat this phenomenon, has become like a nightmare that threatens the stability of clubs, especially in light of the unstable financial conditions for clubs due to the Corona pandemic, and the Saudi Al-Nasr Club comes as a recent example of the phenomenon of changes in The coaches, and the loss of victory against Al Ittihad Jeddah 1-3, caused the departure of the Brazilian coach Mano Menez from the walls of "Al-Alameya".".
In the last 10 months, 3 coaches have passed Al-Nasr, one of whom is temporary, and the fourth is on the way, to lead the team, for the Saudi club to return to the cycle of changing coaches again, after living a period of technical stability for about two years with Portuguese coach Roy Vitoria..
The beginning came when the Croatian Alan Horvat was appointed after the dismissal of Roy Vitoria, and he was crowned with the local super in front of Al Hilal, but the results of victory quickly deteriorated and he left the semi-finals of the Custodian of the Two Holy Mosques in front of Al Faisaly, then lost to Damak, to leave the team leadership.
The Al-Nasr administration contracted with the Brazilian Mano Menez to lead the team in the group stage of the AFC Champions League, and the rest of the local league matches last season..
Menez shocked the fans of Al-Nasr with a modest level for the team, losing twice out of 4 matches, so that the Jeddah Union trio came and be the last nail in the coffin of the old Brazilian, especially after the Al-Nasr administration provided an external camp, friendlies and huge deals..
Then the Al-Nasr administration announced the temporary assignment of the team's training task, to his Brazilian assistant, Marcelo, until a new coach was signed.
Al-Nasr club did not know stability except with the Uruguayan da Silva when he stayed with him for the entire 2010-2011 season, and since the beginning of the professional league, Al-Nasr has been living a period of instability with the coaches.
The same is true with Carreno, who led the team for a season and a half in 2013 and 2014, and finally Roy Vitoria took over as the last coach..