The Spanish club Real Madrid, headed by Florentino Perez, received today, Friday, Colombian President Ivan Duque, on a private visit to the Sports City of the Royal Club.
And the official website of Real Madrid Club stated that Perez, the president of the royal club, met with the President of Colombia, Ivan Duque at Real Madrid City as part of his official visit to Spain on the occasion of Colombia's participation in the International Book Fair in Madrid as the guest of honor..
The site added that the Real Madrid Foundation has been overseeing projects in Colombia since 2008 and currently runs 36 schools and socio-sports projects in that country.
The Real Madrid website added that Real Madrid's projects provide services to about 8,000 young men and women in Colombia, who are at risk of social exclusion, as they meet education on values ​​through sports every week.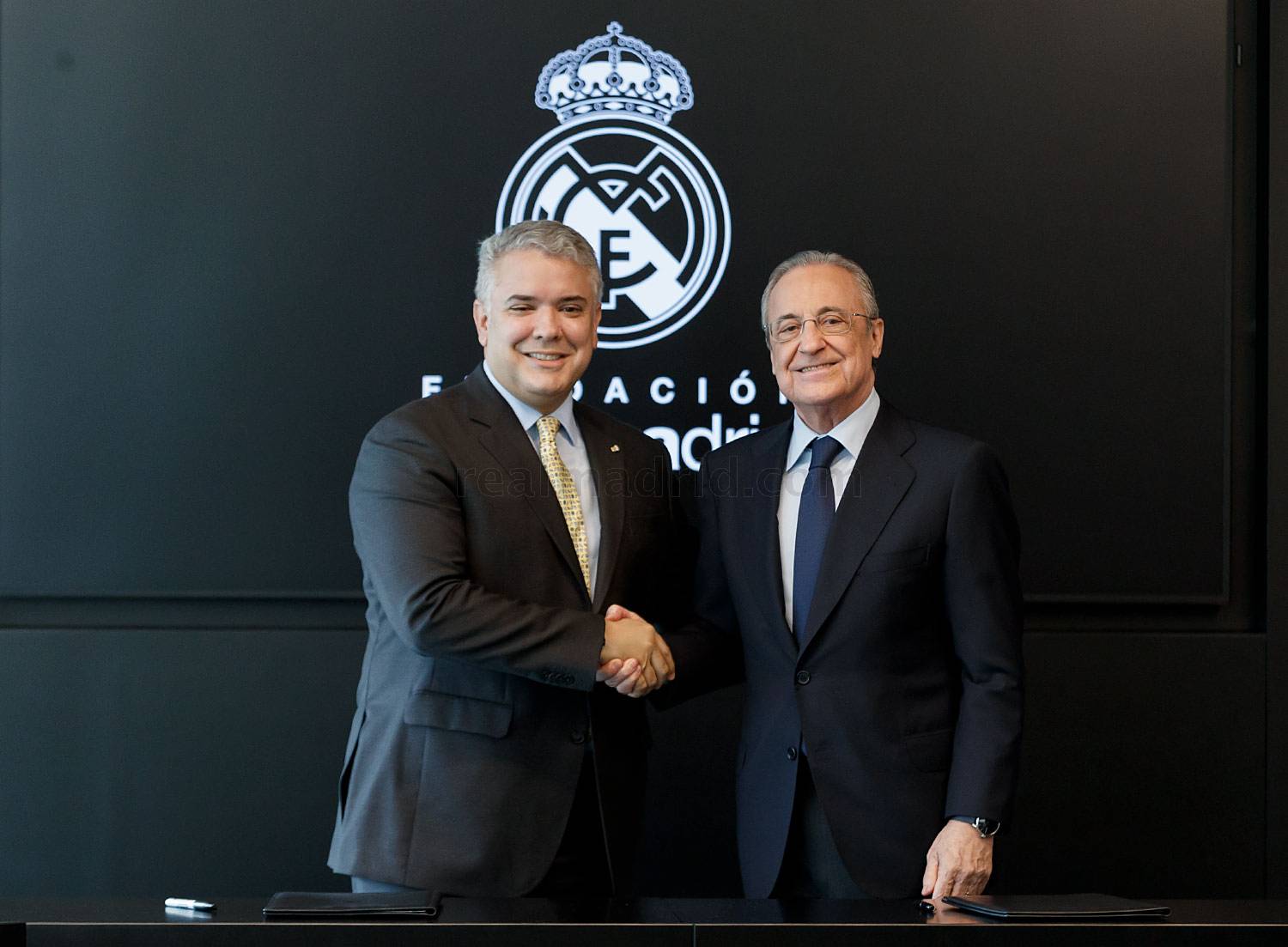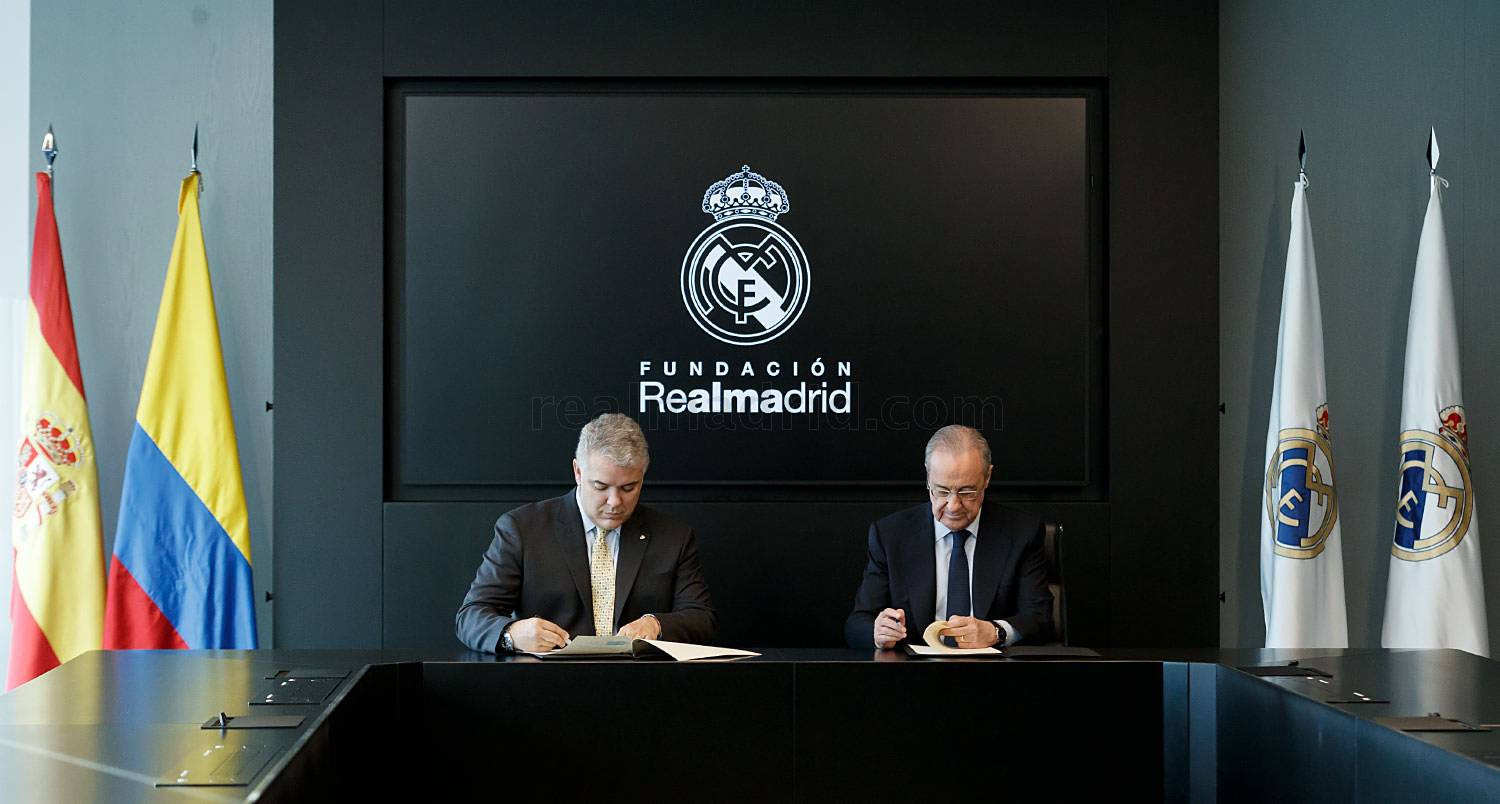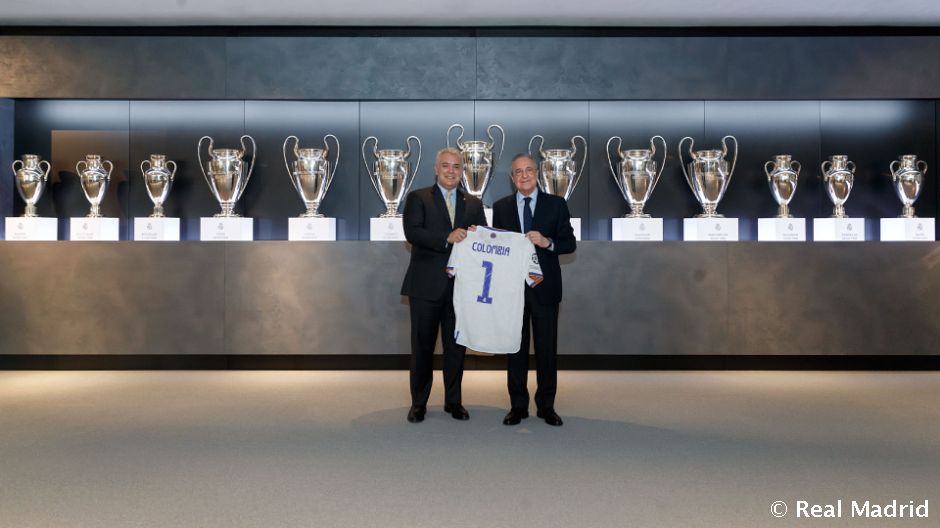 On the other hand, Real Madrid is facing a strong confrontation with its host Valencia, in the top of the matches of the fifth round of the Spanish League, scheduled for nine in the evening, Sunday, at the "Mestalla" stadium.
Real Madrid, led by its Italian coach, Carlo Ancelotti, is seeking to continue its victories in all competitions during the current season, after winning 4 games and drawing one, but it will hit the knot of not beating Valencia in its stronghold since January 2018 in La Liga.
The last victory that the royal achieved in the "Mestalla", the stronghold of the bat team, was on January 27, 2018, with a score of 4-1. The Portuguese star Cristiano Ronaldo scored two goals, along with a goal for Marcelo and Toni Kroos, while the goal of Valencia was Santiago Mina.
Real Madrid lost two games and tied one match during its last 3 visits to the Valencia stronghold. It was defeated during the 2018-2019 season, with a score of 2-1, and a draw 1-1 in the following season, and lost 4-1 last season.