Queen Letizia wore the 48-year-old, An emerald green dress, while attending the Charity Awards Ceremony in Madrid yesterday, to present the 11th Social Enterprise Award in Santander at the Queen Sofia Museum, according to the British newspaper "Daily Mail" website.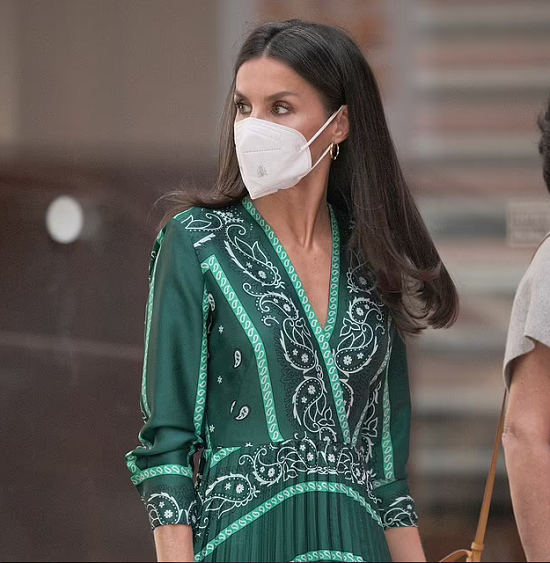 Queen Letizia
The awards are given in recognition of social initiatives chosen by bank employees in Spain, which will receive more than 40,000 euros (£34,300) in funding.
As usual for the Queen of Spain, her appearance yesterday was characterized by elegance, as she was wearing a green midi dress, printed with some graphics and a scarf that combines green and white colors, and she completed her look by wearing simple accessories, which was a small black bag that fits with black high heels.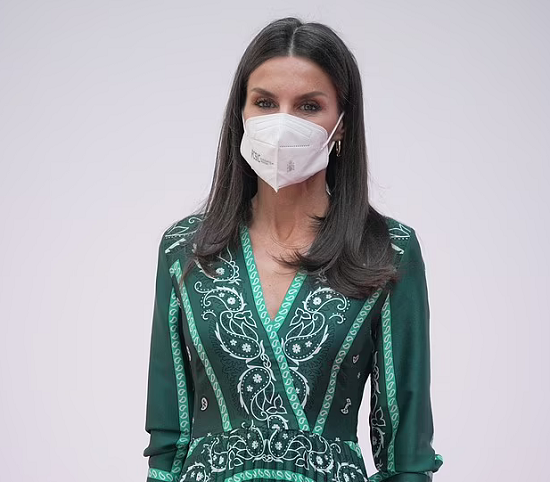 Letizia
The dress that Queen Letizia wore yesterday at the charity event is priced at 315 pounds. très French and was showing the same design of the dress and scarf on online shopping sites, but it ran out.
Queen Letizia is considered one of the most European royals, whose looks are simple and elegant at the same time, and she is also keen to recycle most of her clothes, as she has been seen in the same dress several times.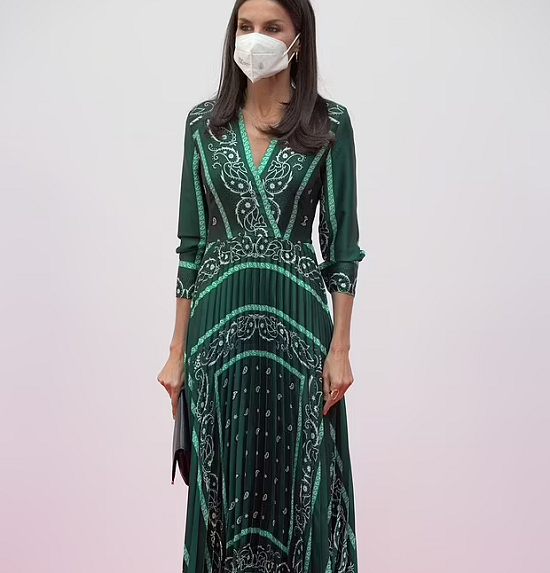 Another image
During the ceremony, the Queen of Spain wore her favorite ring, a pair of earrings, and styled her hair in a simple way.
The British newspaper pointed out that the royal family was invited to preside over the closing ceremony, which will witness the bank's support for the local social initiative, which has entered its eleventh year, has funded 82 NGOs in Spain, and has helped more than 45,000 people since its inception, as it donated a total amount of 3 million euros. .
Each year, a panel of experts selects 30 projects from among the submissions, and the staff vote. Santander In the interest of the best requests, the projects fall into five categories: international cooperation, disability, health, social exclusion, and pre-school education.