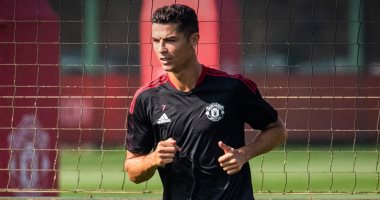 In the 1960s, Bob Lord, owner of Burnley for 26 years, urged the rest of the First Division (now the Premier League) not to broadcast matches between 02:45 and 05:15 pm on British television, urging fans to Go to the small teams' stadiums.
This rule remains in effect until today, and therefore the United Kingdom fans will not be able to follow the match between Manchester United and Newcastle United, which will be hosted by Old Trafford tomorrow, Saturday, in the fourth round of the Premier League, and in turn will not follow the first possible appearance of the Portuguese star Cristiano Ronaldo, in his era. The second with the "Red Devils".
Lord's idea, which sought to protect the interests of small teams against the power of United or Liverpool, is based on preventing any football competition, whether English or otherwise, on British television between 2:45 and 05:15 pm on Saturday.
This rule is supported by UEFA to support smaller clubs, but is not applied anywhere else outside the UK.
Bob Lord argued at the time that if a fan was given the option to go to Burnley Stadium or stay on his sofa to watch Manchester United, it was very likely that he would choose the second option. Burnley were playing in the first division at the time, so Lord made it clear that if fans stayed home to watch United they would not go to the lower divisions and that the entire football hierarchy would be affected by the increased demand for television.
Since then, this rule has been applied, but the English Football Association and the English Clubs Association suspended it only during the absence of fans from the stadiums due to the outbreak of the Corona virus pandemic, as all matches were broadcast on television.
The media influence of Cristiano Ronaldo was not sufficient to exclude the application of this rule, although the networks (Sky Sports and BT Sport) had the opportunity to broadcast the match.
When choosing the match schedule, the two media networks, as the exclusive carriers of the English Premier League within the United Kingdom, have the right to change the date of some matches, although the deadline for changing any of the dates of the September matches was last July 5, at which time no one expected to move. Don" from Juventus to United.
And in the case of Ronaldo joining Manchester City, UK fans would not have seen his first appearance on television either, as the Leicester City match, which is being played on Saturday night, was not broadcast.
With the exception of the 70,000 fans at Old Trafford watching Ronaldo's debut, the rest of the British fans will not be able to follow the Portuguese star on English television, but may resort to illegal radio and television broadcasts broadcasting from outside the United Kingdom.