The "Santiago Bernabeu" stadium, the stronghold of Real Madrid, is ready to host the matches of the royal team again, for the first time in March of last year, after it was closed for the renovation process on one of the most famous stadiums in the world.
Real Madrid spent a huge budget for a comprehensive renovation plan for the "Santiago Bernabeu" stadium, in addition to increasing its seats to receive the largest number of royal fans, which currently reached 90,000 spectators.
The stars of the royal team will play their first match at the "Santiago Bernabeu" stadium in its new form, against its guest, Celta Vigo, in the fourth round of the Spanish League "La Liga" for the current season 2021-2022.
And the pitch of the stadium is ready for the team to play its matches, whether local or European, in the presence of fans, but maintenance work will continue in some parts of it.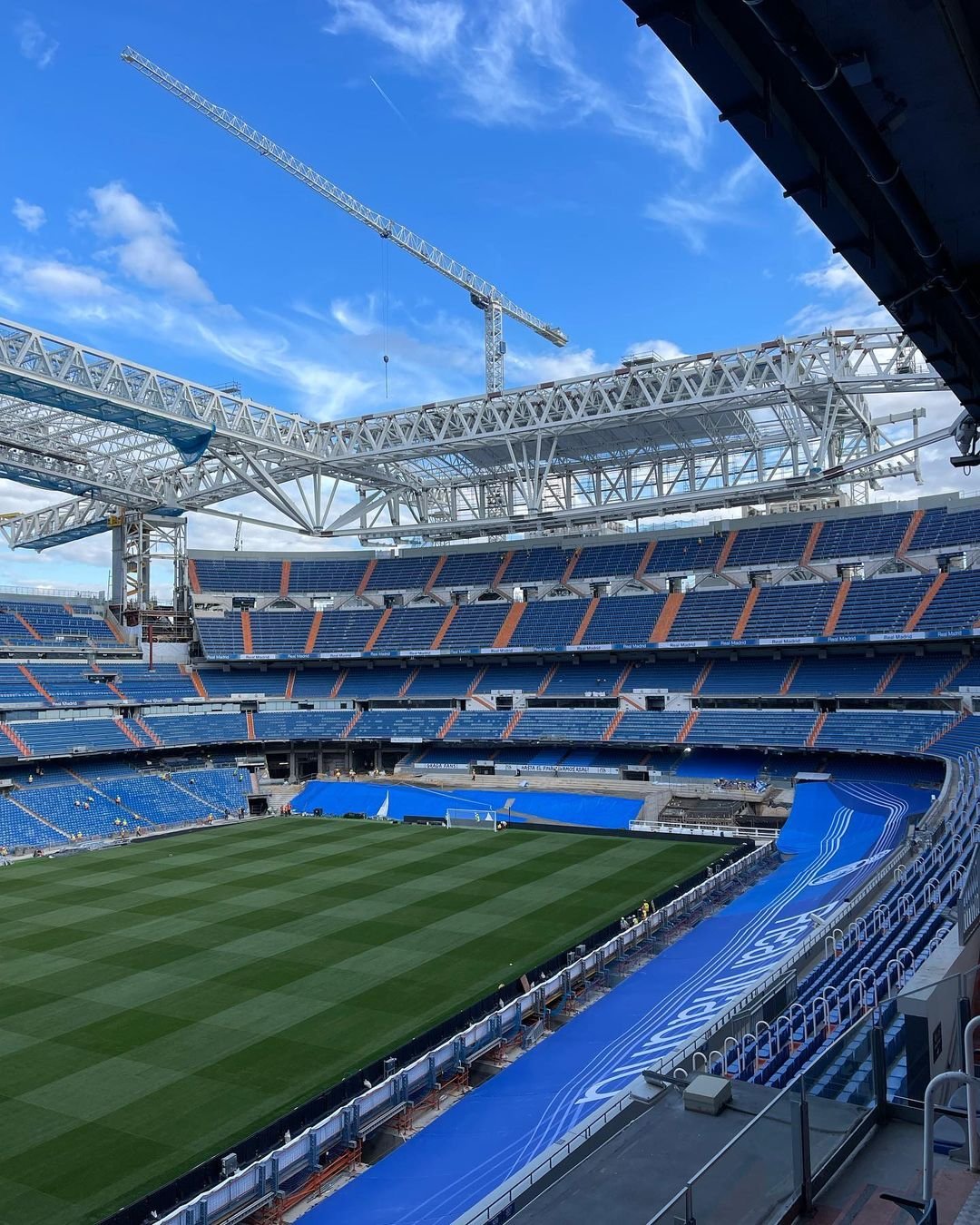 Santiago Bernabeu Stadium
Real Madrid had won in its last La Liga match before the international break at the expense of its host Real Betis, with a clean goal scored by right-back Dani Carvajal, to lead the competition with 7 points and a goal difference from Barcelona, ​​Valencia, Seville and Real Mallorca.
In another context, Real Madrid continues its search for young talents in the international markets, and this time it has put on its list in recent weeks the name of Agustin Alvarez Martinez, the spearhead of the Uruguayan Peñarol team.
Agustin is 20 years old, and made his first appearance for the Uruguay national team last week, where he performed well in the Bolivia match and scored one of his country's four goals.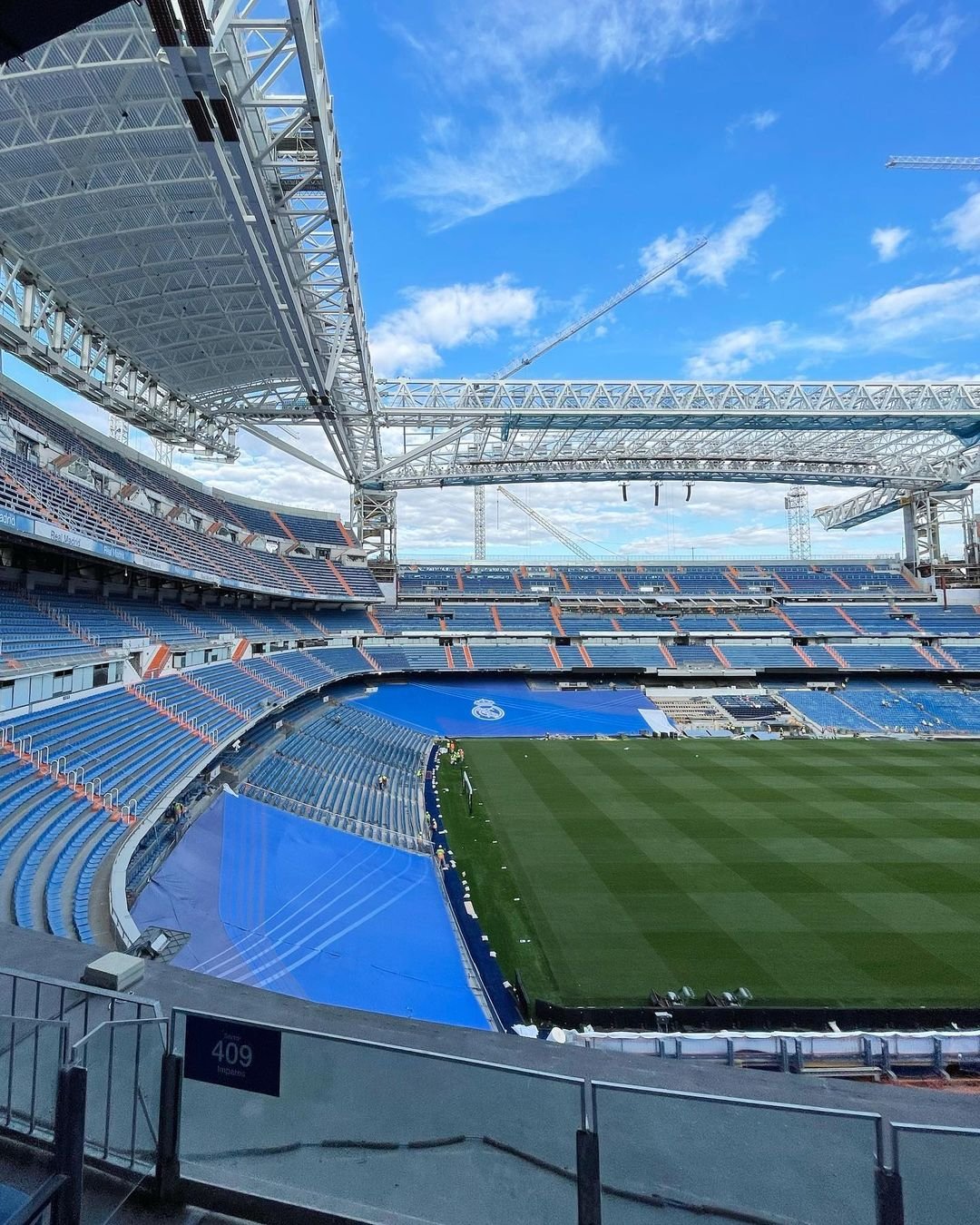 Santiago Bernabeu Stadium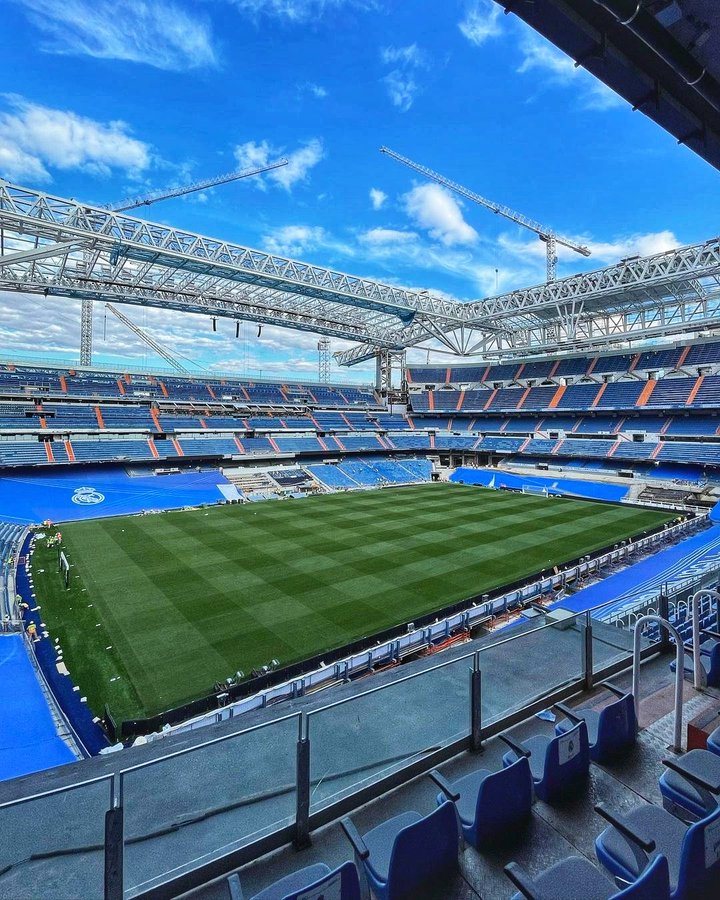 Santiago Bernabeu Stadium