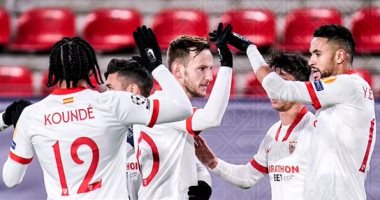 The Spanish Football Federation rejected Sevilla's request to postpone its match against Barcelona, ​​which is scheduled to be held next September 11, in the fourth round of the La Liga competition, at the Ramon Sanchez Pizjuan stadium.
Seville is preparing to face Barcelona on September 11, immediately after the end of the international break, in the fourth round of La Liga.
Seville will lose a number of players participating with their country's teams in the continent of Latin America and Africa due to the Spanish government's laws regarding confronting the Corona pandemic..
The Catalan newspaper, Mundo Deportivo, reported that the Spanish Federation rejected the request of Seville and the League of La Liga to postpone its match against Barcelona, ​​sticking to the previously scheduled date next Saturday due to the crowded schedule of matches and the absence of any other date available..
The Spanish Federation believes that all clubs will be subject to absences, which is a tax for the current situation, and the damage will not befall only one club, with the many successive international stops throughout the current season, which prevents it from causing any delays in the match schedule..