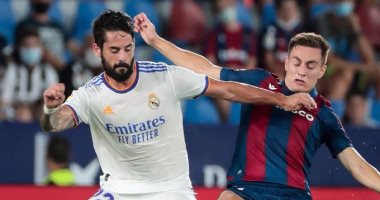 The Spanish League and one of the companies for fantasy football competitions "Football Fantasy" announced that they have reached an agreement under which La Liga will be the first competition between the five major leagues in Europe to allow the release of digital non-fungible tokens (NFTs), which will enable fans to play and trade.
These tokens are authenticated through the blockchain technology, an unalterable registration platform for digital content, which cannot be copied without losing its authenticity and is verifiable.
In this way, fans will be able to trade the digital cards of football players in LaLiga, allowing the tournament and its clubs to expand their brand internationally and reach new platforms, including fans of the crypto world in both the USA and Asia.
"We are delighted to announce this partnership after more than a year of exploring the world of NFT. We are always looking for new tools to work with and to meet our fans all over the world," said LaLiga Executive Director Oscar Mayo.
"We are always looking for ways to be closer to the fans all over the world, not just in Spain. It is a new way to get closer to the fans all over the world and to continue expanding the reach of LaLiga, to become a more global tournament."
For his part, CEO of Sorari, Nicholas Giulia, said, "Fans have been part of the game lately. In our game you can buy a card to become yours, you can sell it or buy something else. We can look for new stars if they are rising, it's a strategy, you can keep them or change them."