A report issued by the British Heart Foundation revealed a new test called the "Stair Test" that helps detect heart disease, and how this test tells you about the extent of your injury and the risks that surround you, especially since heart disease affects millions annually in different age groups without Warning, according to the Express website.
The report indicated that the staircase test is a simple test that assesses the health of your heart through your ability to climb stairs, which can tell you a signal if you are at risk of injury or not, and according to the British Heart Foundation, there are about 7.6 million people suffering from heart or circulatory diseases in the Kingdom. In the United States, and despite the tendency of some countries to decline in smoking, which helped significantly reduce heart disease rates, however, it still directly affects many people, as heart disease remains the main cause of death in various parts of the world. , according to the World Health Organization.
Experts explained that coronary heart disease occurs when the heart's blood supply is blocked or interrupted due to the buildup of fatty substances in the coronary arteries, and over time, the walls of the arteries can become filled with fatty deposits.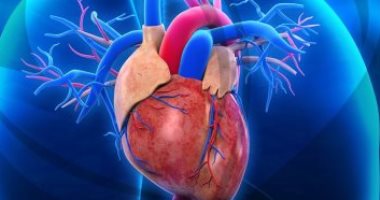 If you can walk four flights of stairs effortlessly, this indicates that you are not in danger, and if you can take a stair test in less than a minute, it indicates that you are in good health, while if it takes more than A minute and a half to climb four steps of stairs, your heart health is at risk and you should consult a doctor.
The test was conducted on about 165 participants, and each participant took the duration of climbing a specified number of stairs, to check the health of your heart, and it turned out that approximately one in three of the study participants who climbed the stairs quickly still showed abnormal heart functions. It is a possible sign of coronary heart disease.