The Egyptian international, Mohamed Salah, the top scorer of the English club Liverpool, succeeded in entering the club of the 100, on Sunday evening, after he managed to score the first goal of the Reds against Leeds United in the match that was held between them in the fourth round of the "Premier League" competitions.
Liverpool won a valuable victory over its host Leeds United, with three goals, in the match that brought the two teams together this evening, Sunday, at the "Island Road" stadium."As part of the fourth round of English Premier League matches for the 2021-2022 season.
Egyptian star Mohamed Salah scored Liverpool's first goal in the 20th minute, after receiving Trent Alexander-Arnold's cross to put it directly in the goal, bringing his score to 3 goals this season in the Premier League.
Mohamed Salah raised his score to one hundred goals in the English Premier League, where he scored 98 goals in the Liverpool shirt in the Premier League, in addition to two goals with his former team Chelsea in the competition during the 2013-2014 season.
Mohamed Salah became the fifth fastest player to reach 100 goals in the Premier League, as the Egyptian star scored his 100 goals in 162 Premier League matches.
The Egyptian star became the 30th player to score 100 or more goals in the history of the English Premier League, and the second African player to achieve this achievement after Ivorian star Didier Drogba, who has 104 goals.
How did Mohamed Salah score 100 goals in the English Premier League?
Number of matches: 162
Number of wins: 110
Loss times: 21
Tie count: 31
Number of goals: 100
Right-footed goals: 12
Left-footed goals: 82
Headers: 6
Penalty goals: 14
Premier League Player of the Season: 2017/2018
Premier League Golden Boot: 2017 / 2018 – 2018 / 2019
English Premier League Champion: Once 2019 / 2020
Player of the Month: 3 times November 2017 – February 2018 – March 2018
Goal of the month: Once 2020/2021
Mohamed Salah numbers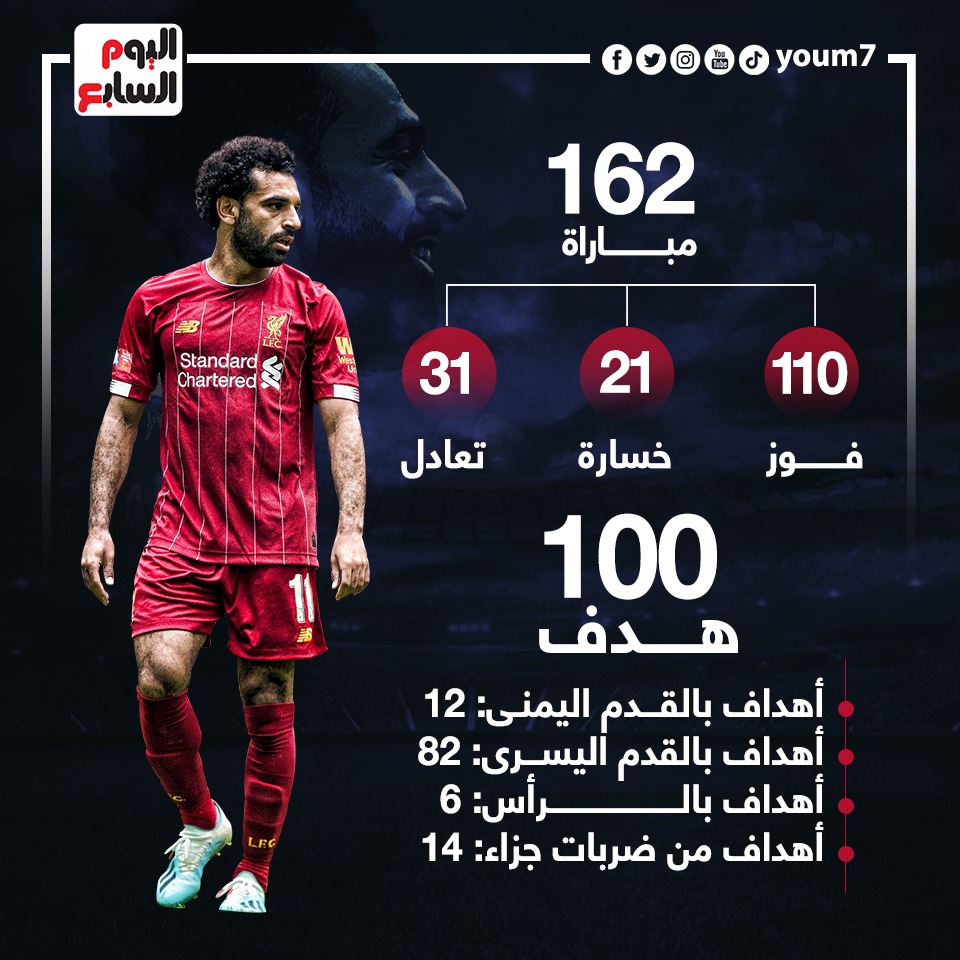 Mohamed Salah numbers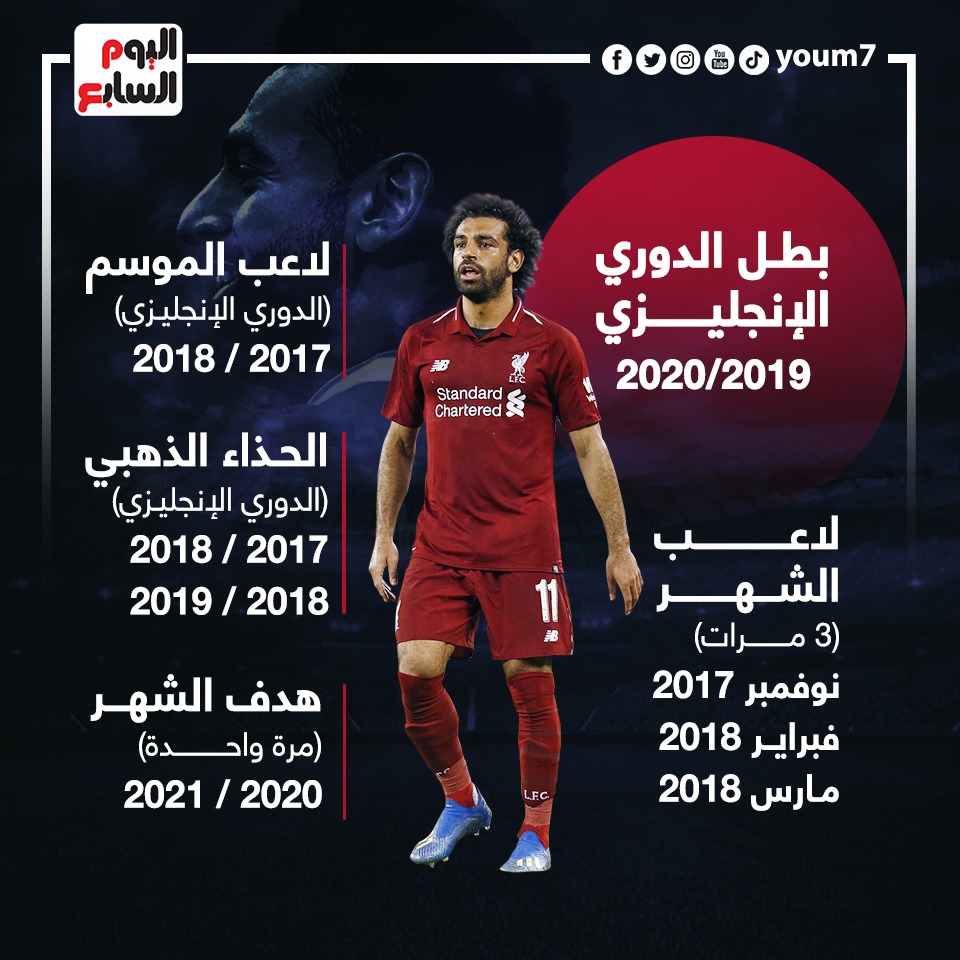 Mohamed Salah numbers