The sacred lake was decorated in celebration of the opening of Rams Road yesterday in a theater that some show dancers ascended to form an epic image that caught everyone's attention, and won a lot of praise on social media, as if we are watching time repeat with the same civilization and luxury that was engraved on the walls of Pharaonic temples, and inherited by the grandchildren until they appeared in an honorable manner. in front of the world.
Concerning the Holy Lake and its history, the archaeological expert and specialist in Egyptology, Dr. Ahmed Amer, said in his speech to "The Seventh Day" that the Holy Lake dates back to the reign of King "Thutmose III." The temple, so for the ancient Egyptians, it was a pure source that they could go down to and get out of completely pure.
holy lake site
The sacred lake is located inside the headquarters of the Karnak temples in the north of Luxor Governorate. The archaeological expert indicated that the sacred lake is fed with water through a channel that connects the lake with the waters of the Nile, and that the lake's water does not dry out completely, as it has always been there throughout the year for more than three thousand years.
He added that the water level was constant without increasing or decreasing. As for the shape of the sacred lake, it took either a rectangular or slightly rounded shape at the edges, and was lined with stone and they made a ladder based on the fence to bring it to the surface of the water, and the workers cleaned it five times a day until It remains pure, its color is beautiful, and it is suitable for purification and washing before their special prayers and rituals.
He concluded about its position among the ancient Egyptians, saying: The ancient Egyptians sanctified it like the Nile River and were blessed with it. That is why they called it the Holy Lake because of its great importance to them in this period, which extended after the revival and celebration of the Way of Rams again, which made many who did not realize the importance and value of the monuments and places of our holy country know. They know their value.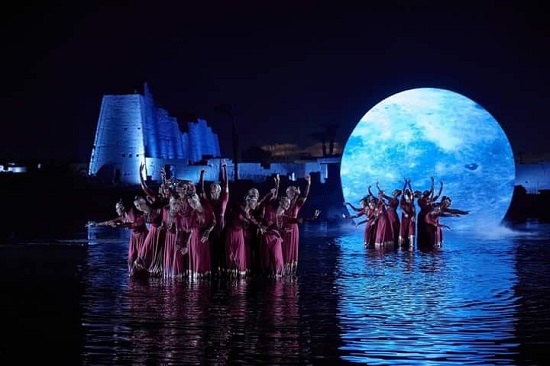 The sacred lake during the celebration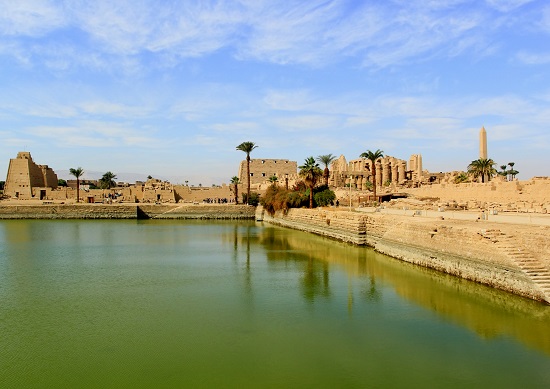 holy lake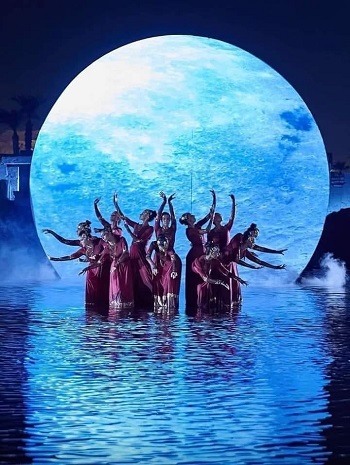 the lake