Many people are interested in auctions, whether out of a desire to buy or in response to the existing curiosity because of the knowledge of those distinctive things that are offered in it, and there are many wonders that we see in these auctions, some of which we review in the following report.
Selling a biscuit that survived the sinking of the Titanic
In 2015, a piece of biscuit that survived the sinking of the Titanic in 1912 was sold at auction for $ 22,968, and it is called "the most valuable biscuit in the world", according to the British website.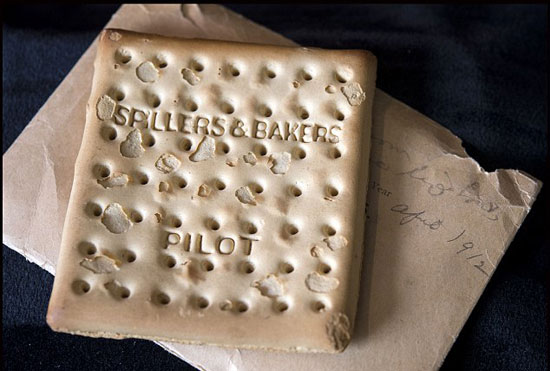 the biscuit
The biscuit is almost intact, with minor cracks due to the factors of time, and was purchased by ancient collectors from Greece, and was part of a lifeboat survival kit, and no one knows how this piece has remained in its proper form.
Despite the death of more than 1,500 people in the events of the sinking of the ship, everyone drew many question marks on his face because of the survival of this piece of the miracle biscuit, and James Fenwick, one of the passengers of the "Carpathia" boat, pointed out. SSwho went to help the survivors of the sinking, saying: "We found a piece of candy in one of the lifeboats on the ship "Titanic" with biscuits written on it from the lifeboat "Titanic" in April 1912.
Selling a lock of US President Abraham Lincoln's hair
After more than a century and a half, specifically 155 years, Abraham Lincoln, the former US president and the sixteenth in the ranking of US presidents, reappeared on the scene, after selling a lock of his hair in an auction for more than 81,000 dollars, and the auction hall did not reveal the identity of the buyer.
strand of hair
According to Euronews, a tuft of hair and a telegram stained with his blood were sold through an auction held by the famous American auction house "RR", and they were sold for $ 81,250, noting that the tuft of hair, which is 5 centimeters long, was removed during the examination process that was conducted. On Lincoln after he was shot and killed at Ford's Theater in Washington by John Wilkes Booth.
Winston Churchill dentures for sale
In 2010, a gold-framed dentures were sold at the Keys auction house in London, belonging to the British Prime Minister during the Second World War, Sir Winston Churchill..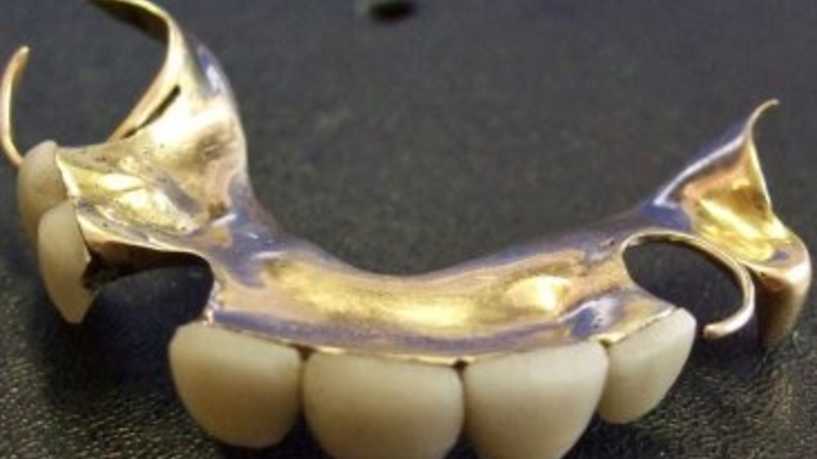 denture
The dentures were bought by a Churchill collector and paid £152,000, more than three times the estimated value at the time.
The buyer also owns the megaphone from which Churchill announced the end of the war in Europe in 1945.