A team of Bolivian Aymara women played a soccer match at an altitude of 5,890 meters at the top of Mount Huayna Potosi, located near La Paz, according to the "Euro News" website, in its English version.
Wearing traditional skirts and clothing in addition to their climbing equipment, the women climbed Mount Potosi – one of the most snow-capped peaks – located in a remote part of the Andes, and played soccer for 20 minutes amid heavy snowfall..
The women took advantage of mountaineering tools and a flag pole they carried with them, to become improvised goal posts in the snow, and before going up, the team leader called on her colleagues to perform well.
The women's team was formed in 2015, and so far they have climbed many mountain peaks in Bolivia, according to "Euro News", and in 2019, the group also crowned the highest peak in South America, Aconcagua in Chile..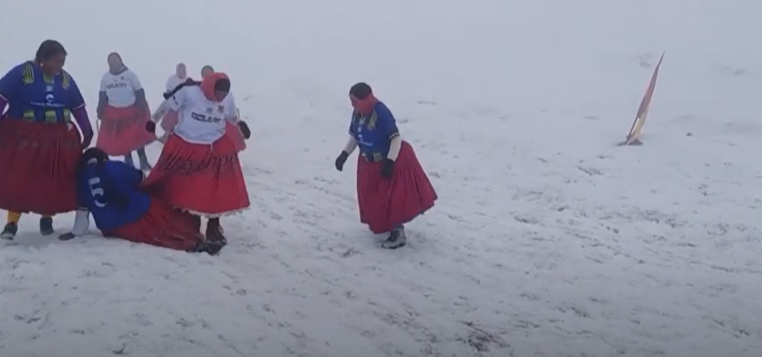 Play the game on the snow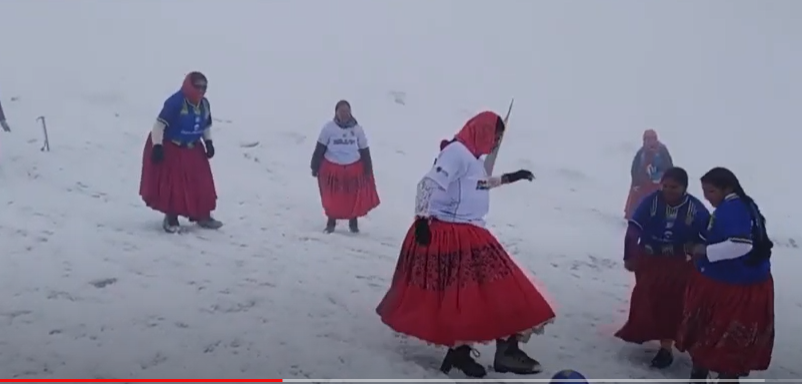 Women's football match on the highest mountain peak
This match was not the most unusual among the events taking place at the tops of the mountains, as it is noteworthy that a Bolivian bride and groom organized – earlier – a strange type of wedding, by holding the ceremony on top of a mountain in western Bolivia, 6000 meters above sea level. The newlyweds had 3 days to climb the top of Mount Elimani, bringing their wedding clothes, decorations and food, and helped them in this because the weather was sunny.
And not only the couple, but several members of the wedding party were also tasked with carrying gowns, decorations and food up the mountain for the celebration – which was an extra 20kg added to their backpacks. telanganatoday.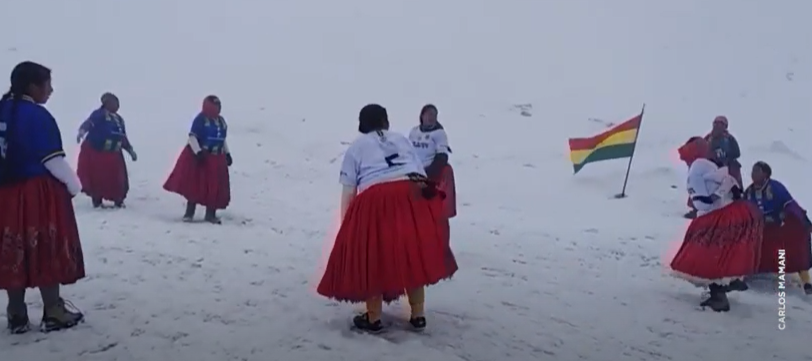 Football match at the top of the snowy mountain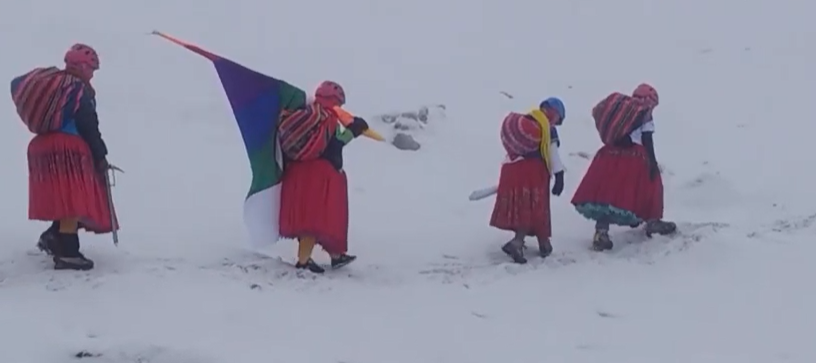 Women playing ball in the snow