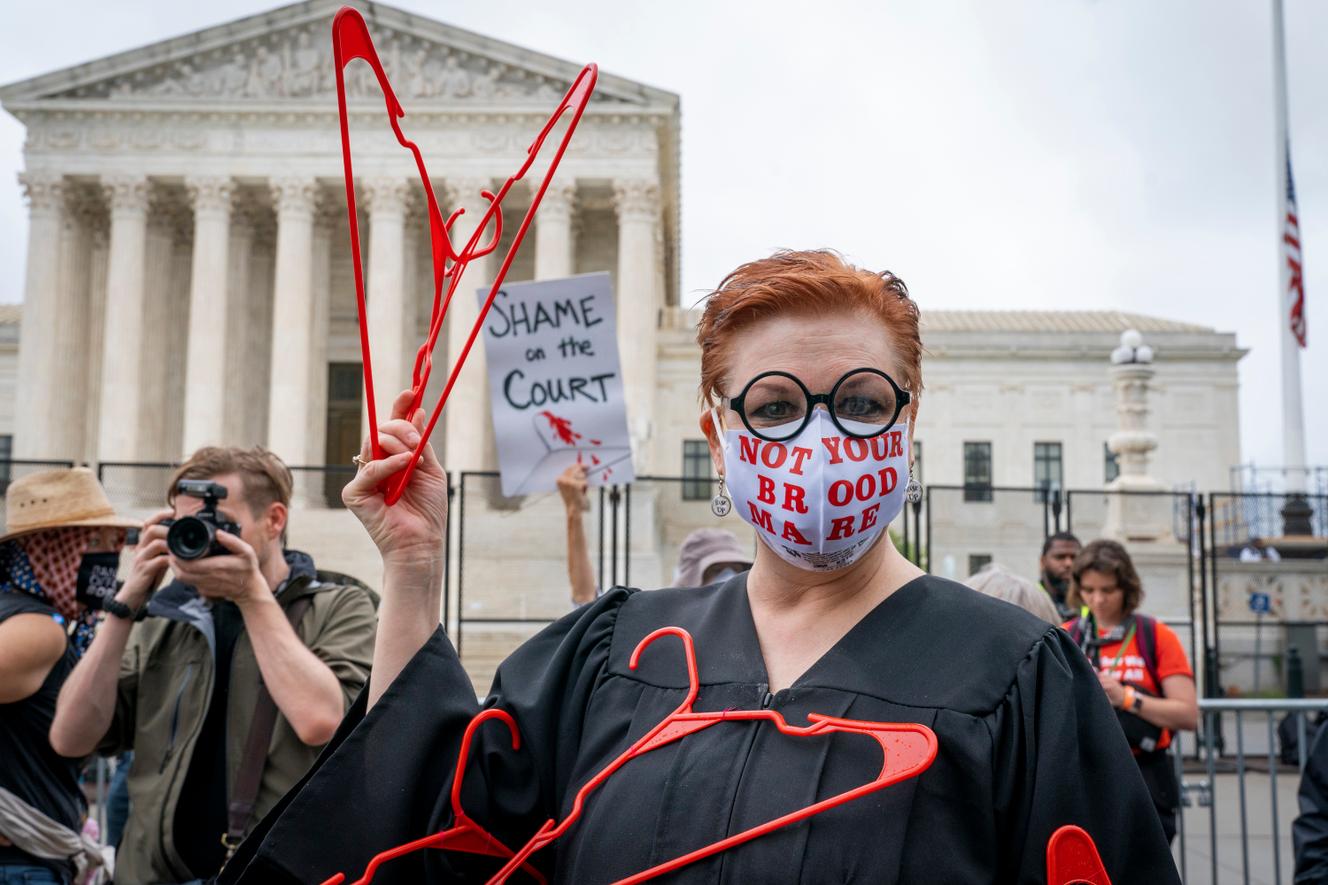 He arrived by taxi shortly before 2 a.m. near the home of Brett Kavanaugh, located in an affluent suburb north of Washington. On June 8, Nicholas Roske, 26, was carrying a briefcase and a backpack, with a Glock pistol, ammunition, an aerosol and a knife. The young man, however, gave up on killing the Supreme Court judge. He called the police, who arrested him. Nicholas Roske told officers he was shocked by the leak in the press of a draft court decision, which outlined an imminent abandonment of abortion as a constitutional right.
This nocturnal visit is not an isolated case. The last weeks of deliberation of the Supreme Court, before the summer break scheduled for the end of June, take place in a poisoned atmosphere. The fence installed around the building attests to this. The likely announcement in the coming days of the end of the Roe vs. Wade era, the 1973 court ruling legalizing abortion, represents a political and societal earthquake. Within the institution, a tacit contract of confidentiality was broken with the leak of the draft. An internal investigation is underway to determine the origin.
Read also:
Article reserved for our subscribers

United States: a draft decision of the Supreme Court which would remove the right to abortion has leaked
Reactionary and religious revolution
Outside, criticism flares up against the conservative majority (six judges against three), accused of imposing on the Court – and by extension on American society – a reactionary and religious revolution that does not represent the convictions of a majority of citizens. Small groups of women's rights activists held rallies outside the homes of several judges. Unusual pressure, relayed by social networks.
The controversies surrounding the Court do not only concern the content of its decisions, but also the ethical question. The immense power of magistrates, appointed for life, is not framed by a code of good conduct. This is where Ginni Thomas, wife of Clarence Thomas, comes into play. A very influential figure in conservative circles, she clearly supported Donald Trump's campaign to deny Joe Biden's victory and prevent the certification of the results of the 2020 presidential election. representatives on the assault on the Capitol want to hear it in early July. The conflict of interest, for Judge Clarence Thomas, is obvious. Except his own. He was the only one, among the nine magistrates, to oppose the obligation imposed on Donald Trump to send all the documents requested by the Commission.
You have 65.8% of this article left to read. The following is for subscribers only.