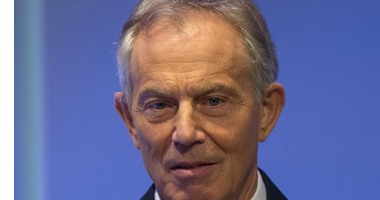 The British "Sunday Times" newspaper revealed that former British Prime Minister Tony Blair worked as an advisor to Health Minister Matt Hancock on the strategy to combat the Corona virus..
The former Labor chief has reportedly privately provided strategic advice to the government several times during the outbreak.
The Sunday Times reported that the topics covered were said to include vaccine strategy and mass testing.
The secret talks are reported to be part of the ex-politician's comeback attempt, according to a source familiar with his thinking who spoke to the same newspaper..
When asked if Blair had advised him, Hancock told Sky News: "I talk to all people all the time, well, I'm not going into private conversations, talking to all kinds of people and taking ideas from many sources.". "
Ahead of Christmas, Blair urged the government to publish the vaccine program for Covid-19 Weaker and give people only one dose instead of the two recommended doses.
His research center also provided general advice on other issues such as how to enforce travel restrictions.
The newspaper said that some of the proposals made by Blair have been adopted; As the government announced on December 31 that the first doses of coronavirus vaccines would be given priority.
Blair was prime minister from 1997 to 2007. After leaving office, until 2016, he ran a company called Tony Blair Associates that provided strategic advice for a fee.
In the same year that the company was dissolved, the newspaper said, he founded the Tony Blair Institute for Global Change, a policy think tank.